Alan Dubin is a creative offline editor as well as a seasoned colorist with hundreds of credits ranging from commercials, network promos, episodic tv, feature films, docs, music videos, corporate work and even forensic treatment/enhancement of videos used in courtroom trials. He has leaned a lot more towards color grading using Avid MC Symphony and DaVinci Resolve in the past five years. Recent credits include episodic TV shows like Man Fire Food (Cooking Channel), My Greek Table (PBS), Teen Moms (MTV) as well as documentaries such as the breakout hit Who The F**k Is That Guy? (Netflix), Me Whee (YouTube TV), and Return To Hardwick, a doc about a WWII bomber group.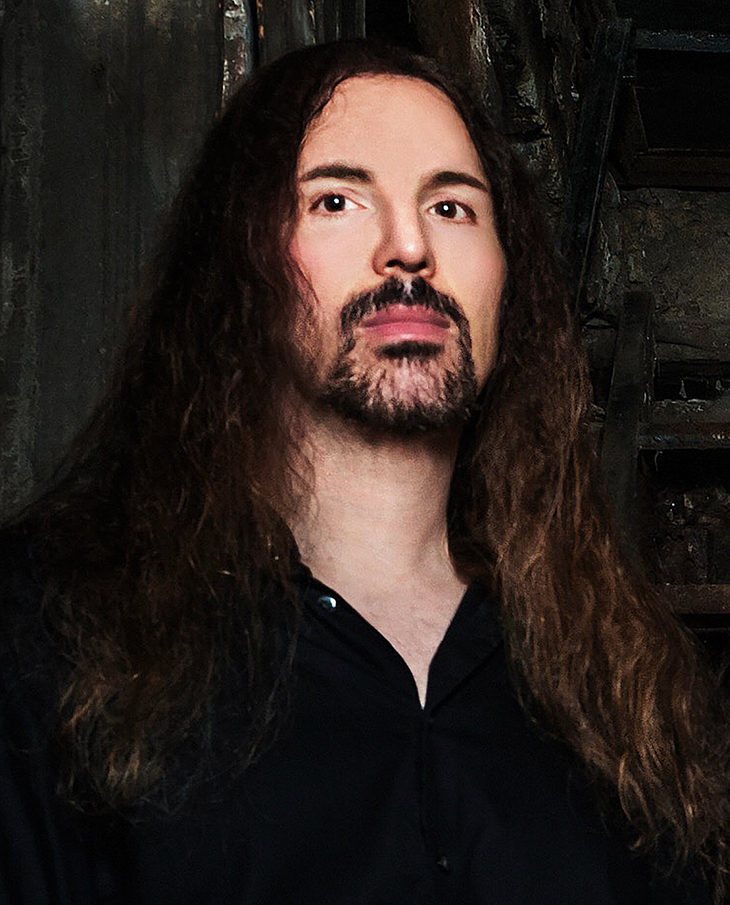 (photo credit: Samantha Marble)
Where are you from and how did you get your start in the industry? I live in Weehawken, NJ but I mostly work in NYC at various production companies, post houses, and advertising agencies. Once in awhile I have to travel and I also work remotely using my own system as well (not always in my underwear but sometimes…shhhhhh). I got my start in the industry at a post house in midtown Manhattan called RhinoEdit. I started out in the shipping/library department and worked my way up the ladder until I eventually became a full editor. Back then, I mostly edited commercials for advertising agencies as well as promos for networks. During those early editing days, I realized that I also had a knack for color. I would stay late and self teach myself the ins and outs of Avid Symphony and would practice color grading, making blurs, tracking, etc. within the system. Sometimes, other editors would call me in to color their work if it wasn't destined to go to a traditional film to tape color session.
What project are you most proud of and why? While not the most popular work of my career, I'd say that I'm most proud of Buzzkill. It was the first feature film that I edited. I was lucky enough to work with a fantastic director and producers who left me to edit away for weeks and do a full rough cut before coming in to tweak. It was a great learning experience and I got to work with and meet some great actors such as Martin Short, Darrell Hammond, Krysten Ritter, Richard Kind and Mike Starr (The hitman from Dumb and Dumber, "Pills are good.").

How do you prep before a big project? I've learned that the most important thing to do before starting a big project is to first ask questions regarding what is expected and when. I find that showing in-progress excerpts early on, especially with color, will keep everyone happy and on the same page so I set a pseudo schedule before starting and let it be known that I'll be showing some clips to look at early on. The second thing I try to do is get enough sleep and exercise. This usually works in the beginning and then dissipates. Yaaaaawwwwwwwn…
What's a keyboard shortcut you can't live without? The keyboard shortcut I use the most in Avid MC is ALT-C which copies the material between a Mark In and Mark Out and places it into the Source Window. Oh wait! I also couldn't live without my F-12 button which I mapped so it goes to Color Correct Mode and F-11 which returns back to Edit Mode. Leave my function keys alone! They're mine!
How do you keep yourself fueled/your favorite snack when you're in an epic session? My fuel of choice is coffee. Lots of coffee. I drink at least 4 cups a day. It's also good because eventually I'm forced to get up, move my legs, and sprint to the restroom before my kidneys explode.
Where do you turn for creative inspiration? I watch a lot of television/movies and sometimes it's difficult just to enjoy them because I'm looking at the color grades between different locations and also noticing edits, good and bad.
What do you do when you start feeling creative burnout? Sometimes, the only thing that can be done is to fully stop and start fresh in the morning especially after an extremely long edit session. This pretty much always does the trick.
What's your favorite film and/or TV series? My favorite film of all time is Animal House. It's the reason I went to college and sometimes pour mustard on my shirt. As far as TV shows, there are way too many to list. It seems like this is the new "golden age of television" and networks like HBO, Showtime, and Netflix have so many fantastic scripted shows that I love. It's hard to keep up with all of them.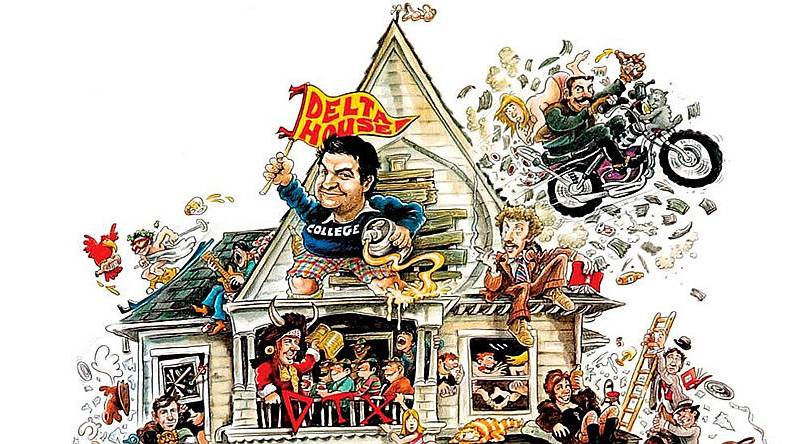 If you could collaborate with any director/producer/artist living or dead, who would it be and why? I would absolutely love to edit and/or color a Farrelly Brothers film. The first bunch of their films including Dumb and Dumber, Me, Myself & Irene, There's Something About Mary, and Kingpin have such impeccable comedic timing and are just so over the top funny that I'm positive that it would be a great experience. Oh, I'd also love to work on a high energy, action film like John Wick as well.
What career and/or life advice would you give your younger self? A communications degree? Film classes? What are you thinking? Major in business instead…and get a haircut while you're at it! Seriously, I would say mentally prepare to put a lot of time in to hone your craft. Practice, practice, practice and be open to adapt to new technology. The learning never stops in this field. Making a living in the TV/film world takes time so prepare to pay your dues and ride the rollercoaster of success.
What are your go-to Boris FX plug-ins (Continuum, Sapphire, Mocha Pro) and which effect/features do you rely on most? This is actually a crazy question! I use so many Boris FX plug-ins constantly. First off, I absolutely couldn't live without Sapphire's Chroma Clamp. This always saves the day when working on unscripted series for broadcast and documentaries where there are pesky red traffic lights in a scene with illegal chroma but the rest of the scene needs the chroma pushed to the limit. They can easily be missed because said light hasn't turned red yet on the frame that I'm parked on. I also love tweaking the Sapphire Film effect which I use on many docs and videos to make them look more cinematic. This works especially well when I receive DSLR footage shot at 29.97 which looks too "video" to my eyes. The Continuum Magic Sharp plug-in is outstanding and has been a lifesaver in my recent foray into forensic video enhancement. It's helped some footage be allowed to be entered into evidence that wouldn't have been accepted before treatment. As a colorist and finisher, I also use Mocha Pro for tracking and screen replacement constantly.