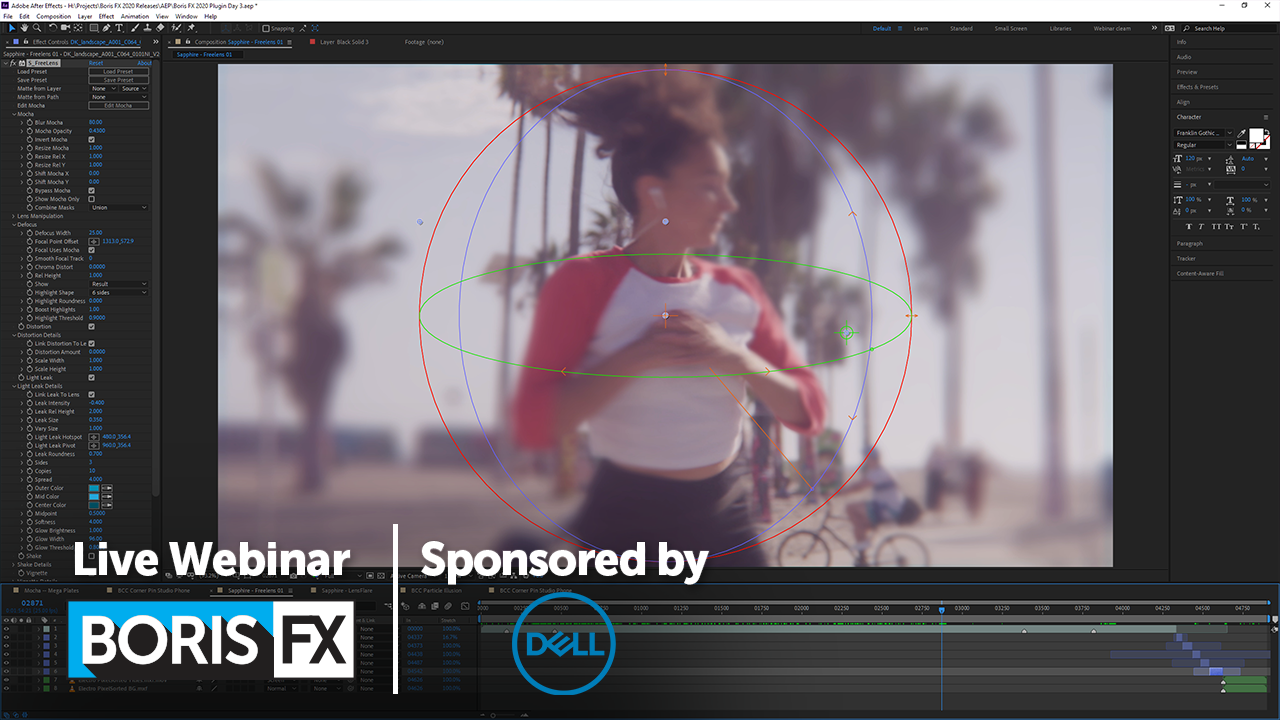 Date: Thursday, December, 12 2019 at 2pm EST/11am PST
Join Ben Brownlee, Boris FX's Director of Production and Learning, as he shows you how to incorporate Sapphire 2020's newest effects and time-saving tools into your pipeline. Easily create stunning VFX for your next feature or episodic.
The training will be hosted in Adobe. Techniques shown apply to all supported hosts.
Topics covered:
Introducing S_FreeLens — Your new favorite effect!

What is freelensing?
Why doing it in post is smart
Better Mocha masking with Area Brush

More S_LensFlare

What's new with Sapphire's LensFlare
New deeper Mocha integration for motion tracking

More Improvements

Faster rendering on both GPU and CPU
More options in the Preset Browser

Color Management

OCIO support hits Sapphire
VFX Giveaways! You could win a 3-month subscription to Adobe Creative Cloud, and one-year subscriptions to the Boris FX Bundle, Sapphire, Continuum, and Mocha Pro.
Boris FX live training events are sponsored by Dell Precision Workstations.