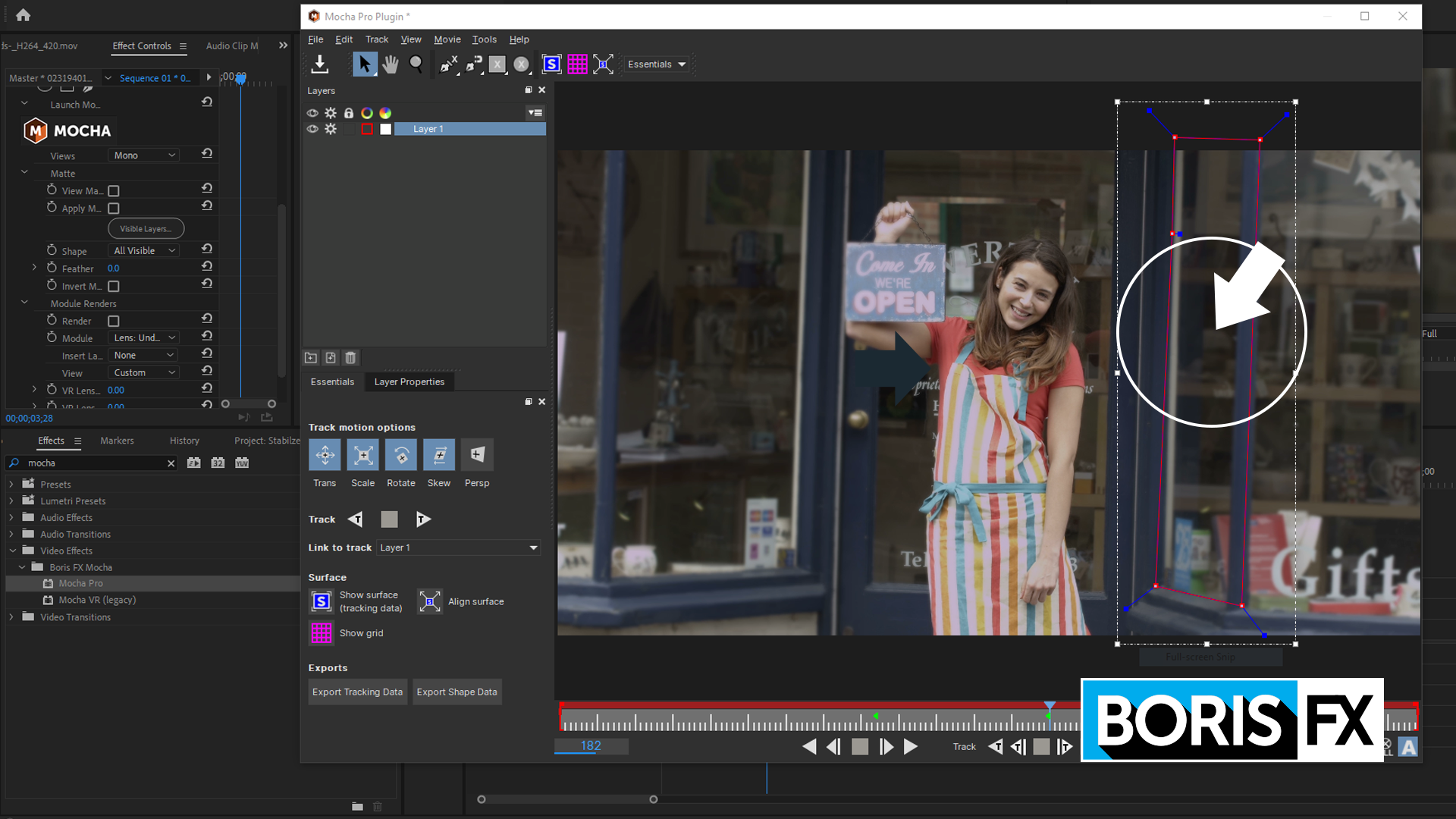 Date & Time: Thursday, December 13, 2018 at 2 pm EST/11 am PST
Learn how to improve shots by removing unwanted shadows, reflections, and objects inside Adobe Premiere Pro using the new 2019 versions of Mocha Pro and Continuum plug-ins from Boris FX.
Join Mocha Gurus Mary Poplin and Ross Shain for this exclusive live training event covering planar tracking and removal tips for video editors.
Relevant for all levels of editors and effects artists, no matter of what host you use!
Featuring:
Clone/Offset tips using Continuum's Image Restoration plug-ins
Continuum vs Mocha Pro: choose the tool for the shot
Removing unwanted shadows and reflections with Mocha Pro
Advanced Removal Techniques with Clean Plates
Prizes: Win the Boris FX Suite, Mocha Pro, Continuum & more!