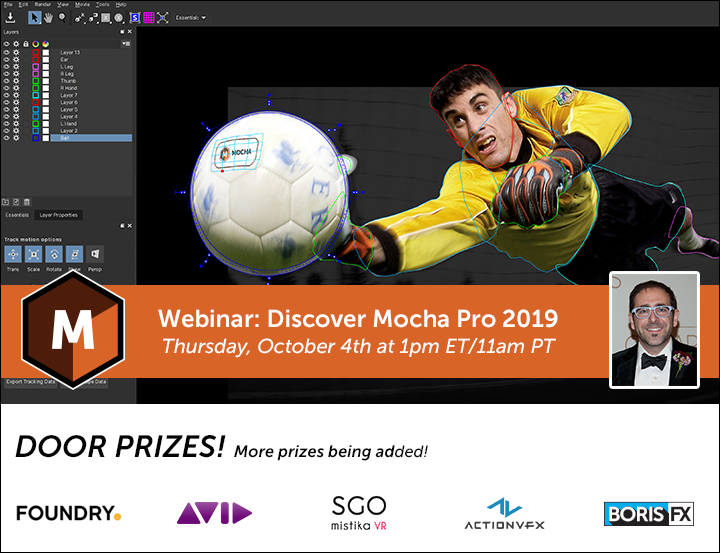 **Space is limited. RSVP now.**
Join VFX guru Ross Shain for this exclusive live event covering Mocha Pro 2019. Featuring new spline tools for masking and roto, new GPU-accelerated object removals, new tools for 360/VR, and the updated Mocha Essentials workspace.
Discover how the brand new Mocha Pro 2019 will speed up your tracking, roto and VFX workflow! Shipping next week!
Date & Time: Thursday, October 4, 2018 at 1pm EDT/10am PDT
$15K worth of VFX Giveaways! Stay tuned for more: