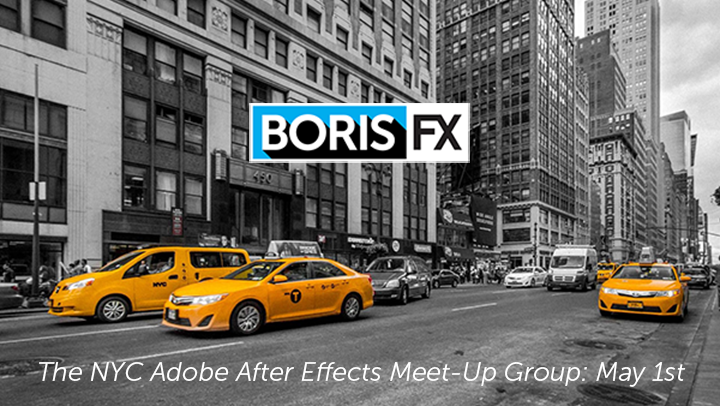 Increase your VFX IQ with Ross Shain
Space is limited. RSVP today.
Join us at the The NYC Adobe After Effects Meetup Group! Ross Shain, Chief Product Officer and Academy Award-winner, will be sharing top tips and advanced techniques for bringing motion tracking and roto foundations into your After Effects workflow. Learn how Mocha Pro, Sapphire, and Continuum cane be use to streamline your workflow and increase your creative productivity.
Date & Time: Tuesday, May 1st, 7-9pm
Place: Pond5 251 Park Ave S (btwn E 21 & E 22) New York, NY 10010
Schedule:
7:00-7:30pm: Pizza and drinks available, guests arrive and sign in.
7:30-8pm: "Increase your VFX IQ with Ross Shain"
8:00-8:30pm: Members share works in progress
8:30-9: More pizza, beer & chat
Giveaways:
1 year subscription to Mocha Pro ($495 value)
1 year subscription to Sapphire ($795 value)
1 year subscription to Continuum ($695 value)
1 year subscription to Mocha VR ($495 value)