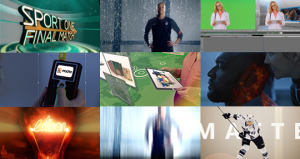 We're getting excited for this year's annual SIGGRAPH ! We'll be teaming up with our friends at Imagineer Systems   to present awesome new time-saving technologies and vfx tools jointly developed for the first-time by the Boris FX and the Imagineer teams. Get sneak peeks at BCC 10 and mocha Pro 5 - available later this year.
Swing by booth #312  to find out how we're making your job even easier. We'll have special demo guests artists, raffle prizes, and more! 
Dates : August 11-13, 2015
Place : Los Angeles Convention Center
We hope to see you there!
Guest Presenters
Mary Poplin, Boris FX & Imagineer Systems, Product Specialist                                                       An experienced visual effects and motion graphics artist, Mary has worked on major Hollywood feature films such as The Last Airbender , Gulliver's Travels , and Jackass 3D . Mary consults with film studios and customers to provide hands on training. Mary will be demoing BCC 10 and mocha Pro 5.

 
 

Jason Bowdach, Cinetic Studios                                                         Jason is the founder of Cinetic Studios in Los Angeles, a boutique high-end color correcting and finishing studio. Cinetic works on shorts, features, and interactive advertising that tell stories with color.  Jason will be demoing BCC and mocha Pro inside DaVinci Resolve.

Weds, Aug 12 at 3pm

 
 
Chris Barrett, Good Spirit Graphics

Christopher is an independent VFX artist and software developer. Chris will premiere his amazing new utility,

MochaBlend for C4D

, which provides a unique solution to get mocha's 2D planar tracking data, 3D camera solves and roto data into Maxon Cinema 4D. 

 

Tues, Aug 11 at 11am and 4pm

Weds, Aug 12 at 11am and 4pm

Thurs, Aug 13 at 10am and 1pm

 
 
Jason Hearne, Game Show Network

Jason is a senior designer/animator for On-Air promotions at 

The Game Show Network

 (GSN). Jason will be showing how his team recently used 

mocha Pro

 and the Adobe After Effects puppet tool to track and animate for the popular reality, body paint competition series, 

Skin Wars

.

Aug 11th – Aug 13th at 2pm daily

 
 
Nick Lambert, Boundary VFX

Nick is a VFX artist and founding partner of 

Boundary VFX

. Nick and his remote partners are spread across the globe and specialize in rotoscoping, keying, wire & rig removal, paint and scene reconstruction. He will be showing how his team uses 

mocha Pro

, Silhouette and Nuke

 

on feature films and TV series such as, 

Kick Ass 2

, 

Pride

, 

Halo

 and more.

Weds, Aug 12 at 1:15pm

Thurs, Aug 13 at 11am