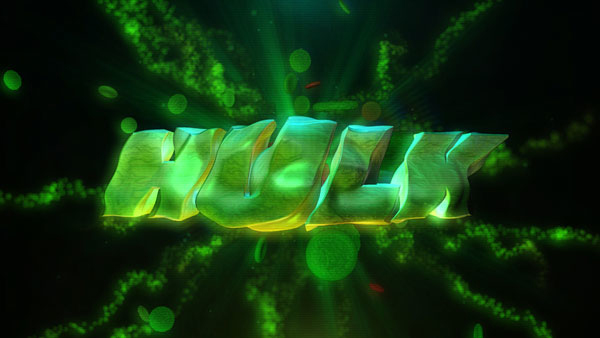 When: Wednesday, October 3, 2012 @ 7:00 PM Eastern Time
Join cutting-edge motion graphics artist John Dickinson as he taps Boris Continuum Complete v8 AE's powerful extrusions, particles, and lights to create broadcast graphics. During this live webinar, John will walk through his new HULK animation, which was created exclusively using Boris Continuum Complete filters. John will also discuss Stern FX's Broadcast Graphics Templates collection which includes 21 high-end motion graphics templates for fast creation of openers and TV graphics.
About John Dickinson Based in Sydney Australia, John Dickinson is a cutting-edge motion graphics artist who is in demand. As Senior Broadcast Designer at Foxtel (foxtel.tv) and ambassador and presenter for Adobe Australia, John delivers highly creative yet commercially relevant motion graphics solutions. With Motionworks, John combines 15 years of industry experience with a proven teaching ability to provide high quality learning resources that encourage and challenge participants to break through to new levels of excellence and impact in their work.