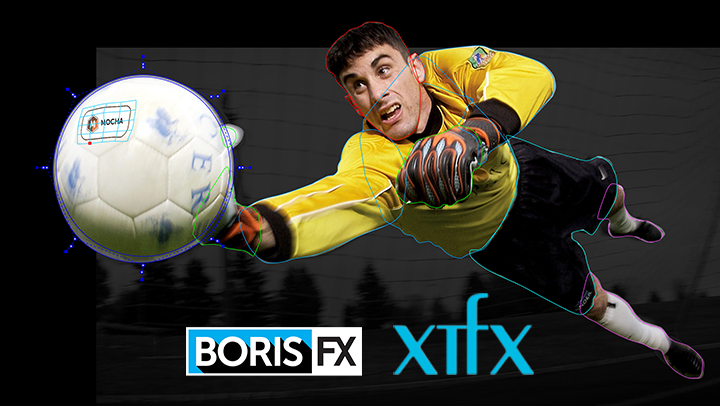 Join the Boris FX team at XTFX in London to see Mocha Pro 2019, the brand new version of the Academy Award-winning tracking, roto & VFX plug-in from Boris FX. Powerful new features include:
New! Mocha Essentials Workspace: Master tracking with ease
New! Spline Creation Tools: Magnetic edge snapping for speed
New! GPU-accelerated Object Removal for faster renders
New! 360/VR: Mocha VR now included with Mocha Pro 2019
Date: Thursday, November 8, 2018
Place: XTFX, 12 Stephen Mews, London W1T 1AH
Phone: 020 7636 7855
Space is limited. RSVP now to save your seat: events@xtfx.co.uk
Choose a lunch or evening session:
12.30 - 14.30 Lunch & Learn - An informal walk-in session hosted by Boris FX developers & product specialists. Drop in and pick their brains! Buffet provided.
18:30 - 20:00 Evening session with Mocha Pro new features overview. Tips and tricks presentation from a Mocha power user. Followed by drinks and networking.
Presenters
John-Paul Smith, Boris FX
J-P plays a key role in managing the technology and business vision at Boris FX. In 2013, J-P was part of the team recognised with an Academy of Motion Pictures Sci-Tech Award for Mocha's outstanding contribution to the film industry.
Sean Danischevsky* 
Visual Effects Supervisor at Radiant VFX
Sean is an award-winning VFX Supervisor with 20 years of experience in TV and film visual effects. He has supervised on set for films such as Nanny McPhee and Chronicles of Narnia: Prince Caspian. With a strong 2D background, Sean has worked on major sequences for many James Bond, Harry Potter, Tomb Raider and Batman films, and as a 2D supervisor on the Wachowski's Cloud Atlas, Hunger Games: Catching Fire, and with director Martin McDonagh on the film Seven Psychopaths. Sean always recommends Mocha for tracking difficult sequences and has taught it at Escape Studios and many VFX facilities.
* Special Guest (Evening Session Only)