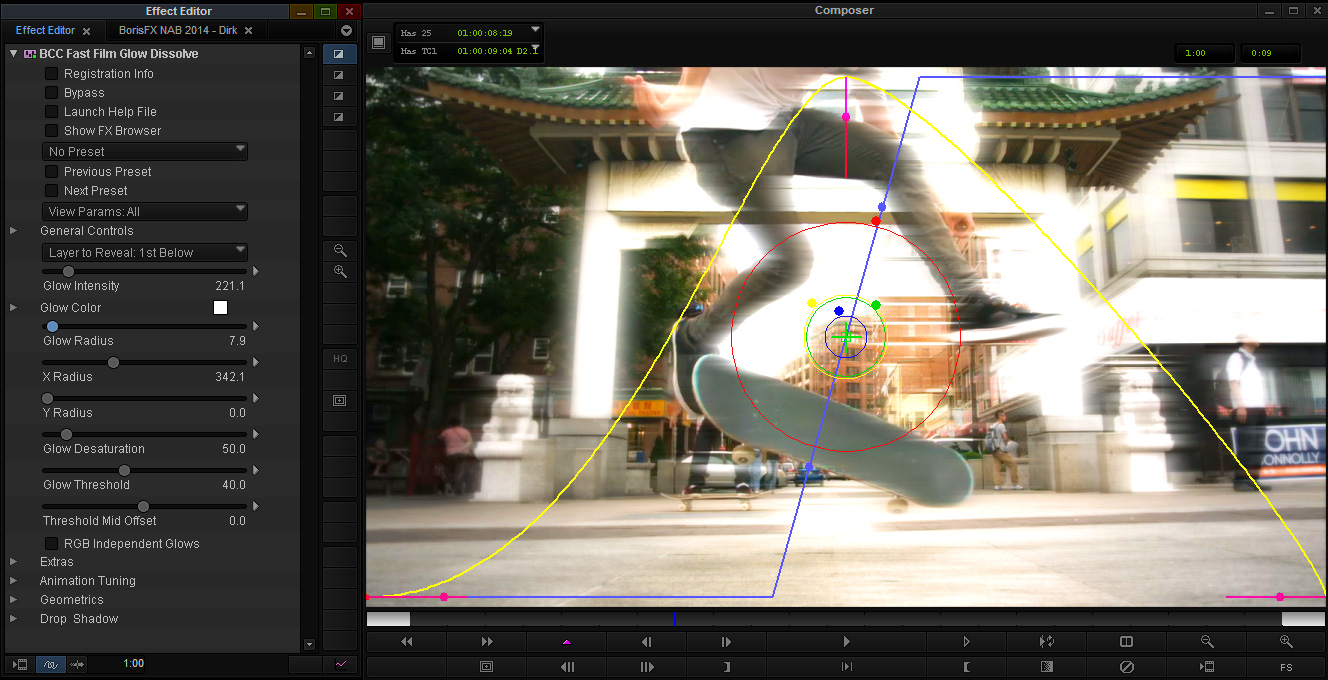 Join us for a free webinar on June 17, 2015.
Space is limited. Reserve your webinar seat now.
You asked. We're delivering.
We've recently received a lot of requests from editors on how to make better use of the powerful and wide variety of transitions found inside Boris Continuum Complete for Avid Media Composer.  
Join reality TV and documentary editor, Gray Jones, as he dives into the BCC Transitions category to show you how to work more efficiently and create dynamic, expressive ways to get from shot A to shot B.
Presented jointly by Boris FX + Imagineer Systems
Topics Covered:
How to use on-screen (HUD) animation tuning controls
Quickly apply auto-animating single track transitions with the preset FX Browser 
Combine multiple effects to create your own stylish transition kit
Create, save, and share custom presets for speedy effects creation
And much more!
Door Prizes:
One lucky attendee will win a full license of BCC for Avid. (Retail value $1995 USD)
One lucky attendee will win a full license of Media Composer, the most proven video editing software in the industry, trusted by professional editors in every segment of movie making, television, broadcast, and streaming media. (Retail value $1299 USD)
One lucky attendee will win a full license of mocha Pro 4. (Retail value $795-$1495 USD)
When : Wednesday, June 17, 2015
Time : 10am PST (1pm EST)
Duration : 1 hour
Where : online from any computer
Note: please check the time-zone converter for your local time.


About the presenter: Gray Jones is a reality/doc TV offline/finishing editor, compositor, and colorist with over 190 television credits. He is also a contributor to DV Magazine and Script Magazine and runs a podcast called 'TV Writer Podcast, Partner of Script Magazine' that has featured 80 interviews with showrunners, producers, authors, and writers from Hollywood, Canada, and the UK. Follow Gray on Twitter .