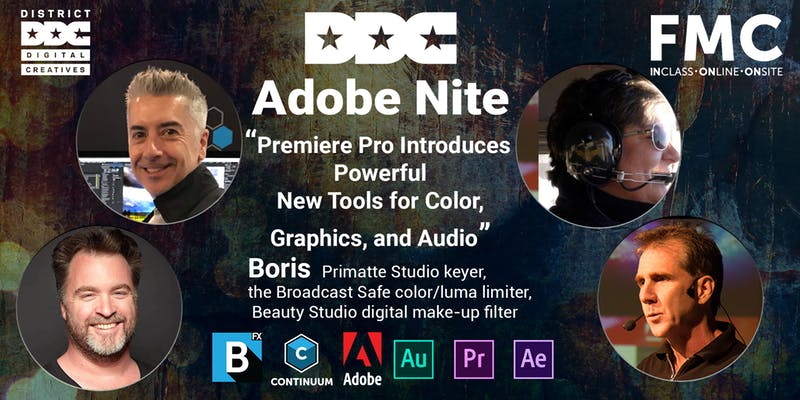 See what's new in Continuum for Premiere Pro editors
Join Peter McAuley, Senior Product Manager, as demos along with After Effects guru and certified trainer, Luisa Winters; Adobe Senior Manager for Pro Video, David Helmly St; and Adobe Audition Product Manager, Durin Gleaves.
Learn how Continuum 11's newest features for Adobe Premiere Pro help users accomplish more editing, post & VFX tasks inside project timelines. Filters include: Primatte Studio, Broadcast Safe, and Beauty Studio.
Demos, pizza & drinks, networking, and fun!
Date: Wednesday, May 30, 2018
Time: 6:30-9:30pm
Place: Future Media Concepts
1627 K Street Northwest, # 900
Washington, DC 20006 (view map)