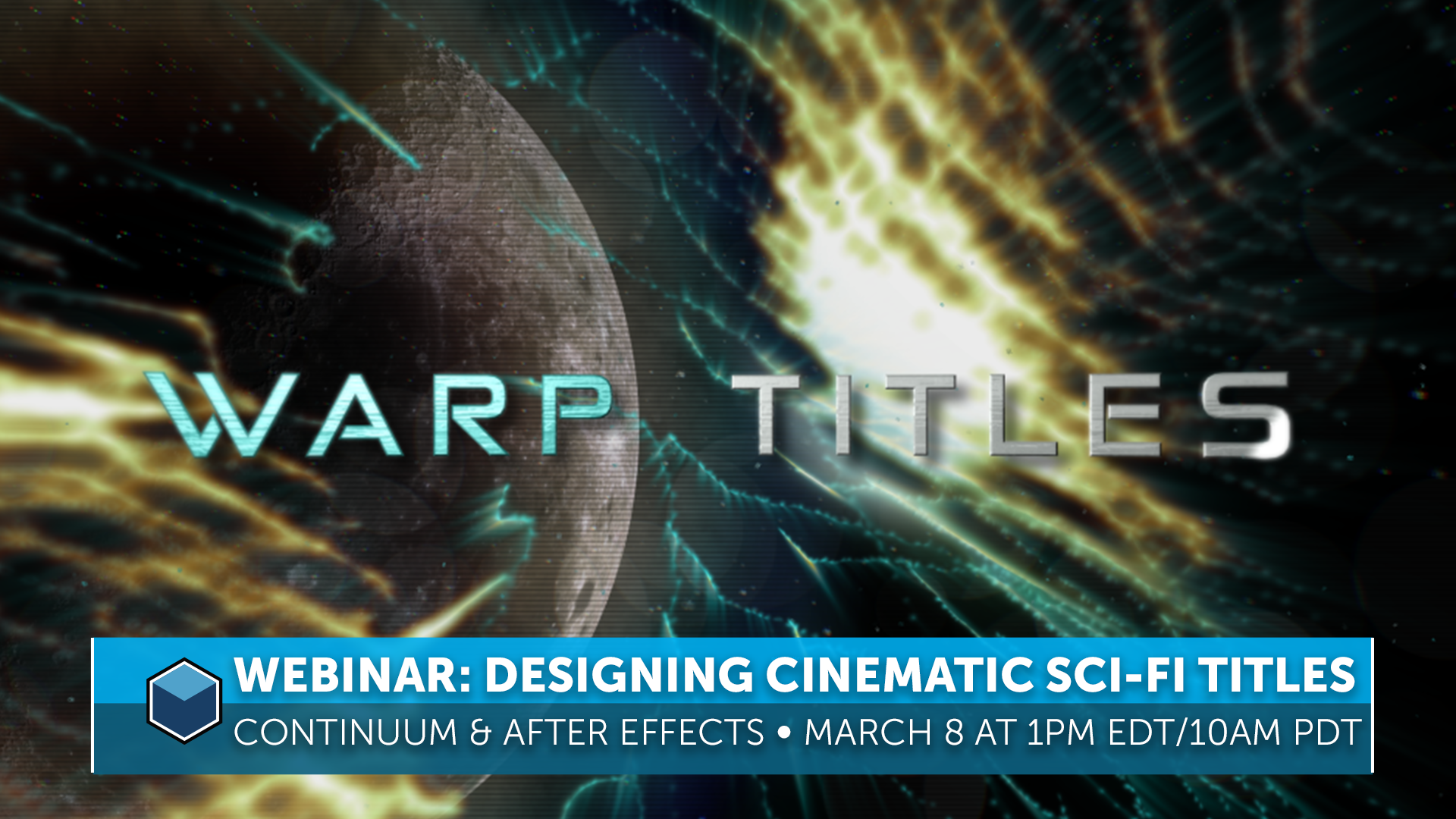 Join Vin Morreale, Boris FX product specialist, as he shows how to create an advanced science fiction themed motion title sequence from scratch using Continuum inside Adobe After Effects. A step-by-step breakdown that will have you creating your own blockbuster style titles.
Date & Time: Thursday, March 8, 2018 at 1pm EDT / 10am PDT
Topics covered:
Create highly-stylized titles using Title Studio
Add a multi-layered animated background using particles
How to easily mask with the PixelChooser powered by Mocha
Add finishing touches like glows, grunge, and glitch
How to mix in Sapphire effects like Luna's photorealistic moon rendering
Giveaways:
1x - 3 month subscription to Adobe Creative Cloud ($150 value) 
1x - One year subscription to Continuum ($695 value)
1x - One year subscription to Sapphire ($895 value)
1x - One year subscription to Mocha Pro ($495 value)
Duration: 1 hour
Note: Please check the time-zone converter for your local time
About the presenter: Vin Morreale is a producer, editor, and VFX artist currently working as a Product Specialist at Boris FX. He has been working with Adobe Premiere and After Effects since early 2001 when he founded Paracelsus Films, a photography and videography production company specializing in web content.