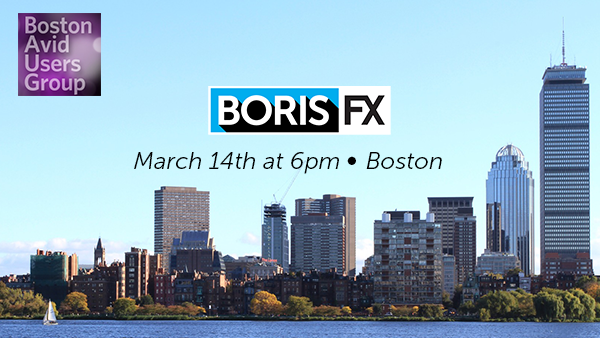 We're excited to be hosting BAVUG in our own space!
Join the Boris FX product team for a night showcasing top tips and tricks for Media Composer editors. Discover how the newest effects and features inside Sapphire and Continuum can be used to streamline your workflow.
Create advanced VFX with integrated Mocha, make keying and compositing a breeze, never fail broadcast standards again, and 360/VR filters specifically designed for editors.
Raffle prizes ● Food & Drink ● Networking
Date & Time: Wednesday, March 14, 2018 at 6pm
Place: Boris FX
65 Franklin St, Suite 400
Boston, MA 02110