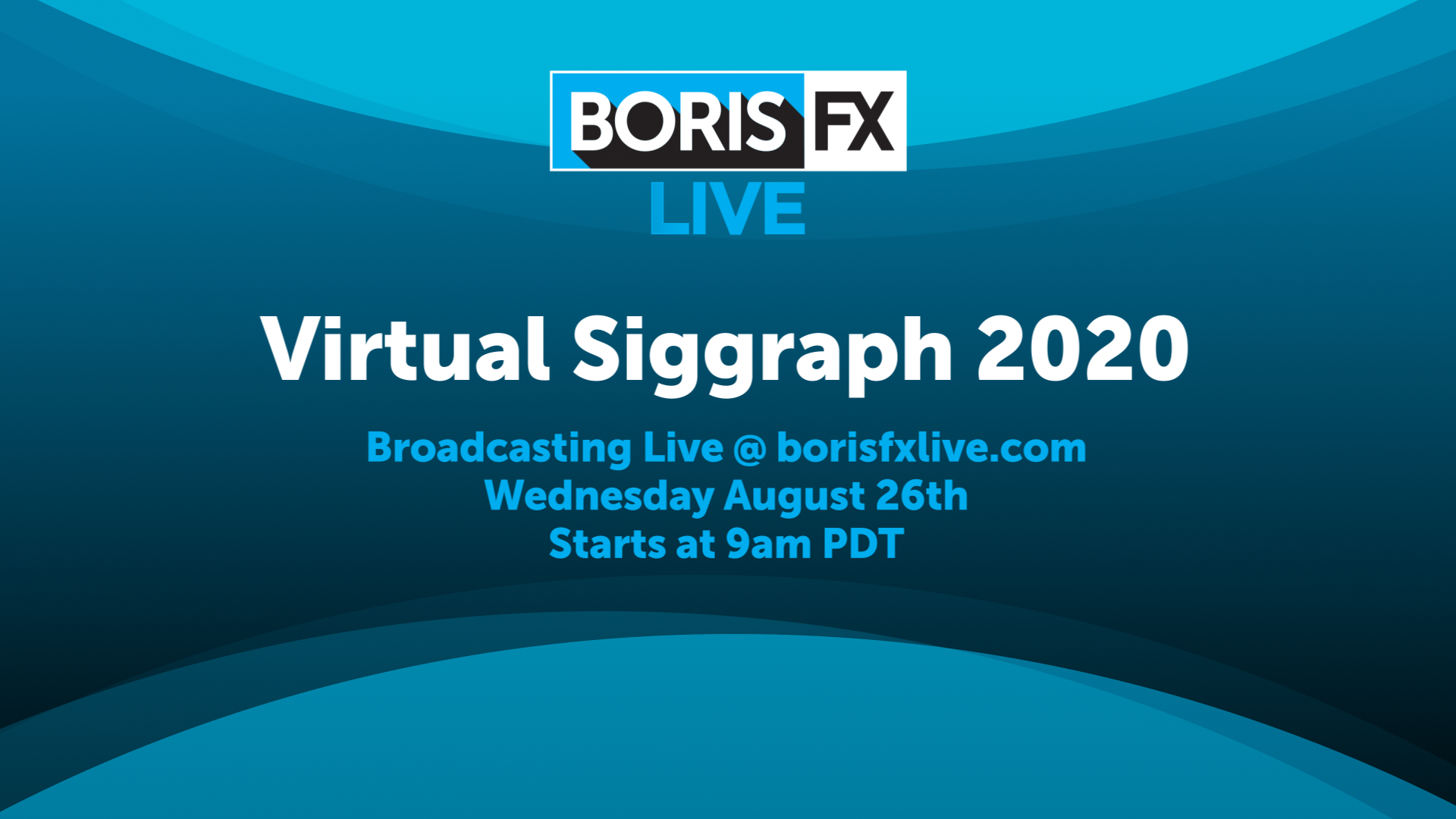 While we're disappointed we can't exhibit in person at SIGGRAPH this year, we are excited to live stream an amazing day of VFX-themed SIGGRAPH presentations. Join us starting at 9am PDT on Wednesday, August 26th, at borisfxlive.com and also streaming live on YouTube and Facebook for a star-studded lineup of featured customer presentations, product demos, and Boris FX prize giveaways.
Visit the SIGGRAPH Exhibits for Free!
Register here and use our free exhibits registration code: BORIS20
Boris FX Live, Wednesday, August 26, 2020
---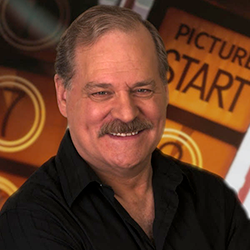 9:00am PDT / 12:00pm EDT
Tracking and Paint Techniques in NUKE — Steve Wright, master trainer
Noted VFX trainer and author, Steve Wright, will show Nuke artists how to leverage the new Silhouette Paint plugin with integrated Mocha tracking for challenging paint-outs and fixes.

Read Steve's bio
---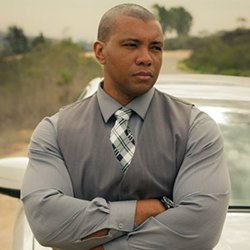 10:30am PDT / 1:30pm EDT
Exploring RT Motion Graphics with Unreal Engine — Jonathan Winbush
Award-winning mograph artist, Jonathan Winbush, has been diving deep into graphic workflows that combine traditional animation tools with real-time tech. Learn how Unreal can be leveraged for blazing interactivity and why plugins like Sapphire are used for the creative icing on the cake.

Read Jonathan's bio
---
---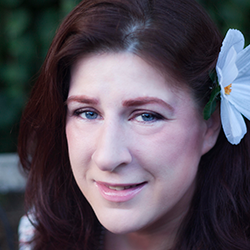 12:00pm PDT / 3:00pm EDT
Mocha Pro for VFX Workshop — Mary Poplin
Mocha is one of the definitive tools that professional VFX artists rely on for solving the most difficult tracking shots. Boris FX's Senior Product Specialist, Mary Poplin, will explore advanced Mocha Pro techniques that go beyond tracking including Object Removal and the newer Mega Plate workflow.

Read Mary's bio
---
---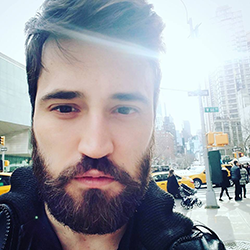 1:30pm PDT / 4:30pm EDT
Combining Unreal with Commercial Post & VFX — Brendan O'Neil, Bonfire
VFX supervisor and Flame artist, Brendan O'Neil, will show how Bonfire is utilizing Unreal Engine in their Flame and Nuke based workflow on high-end spots, music videos, and episodic TV shows. Leveraging Unreal real-time, raytraced renders with Sapphire plugins for sophisticated look dev and stylized final results.

Read Brendan's bio
---
---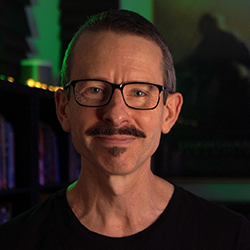 3:00pm PDT / 6:00pm EDT
Sneak Peek at Particle Illusion 2021 — John Dickinson
John Dickinson, Boris FX's Director of Motion Graphics, takes a look at some of the exciting new features in the upcoming release of Particle Illusion 2021, including deflectors improvements, turbulence, and support for 3D cameras.

Read John's bio
---
---
Virtual Exhibition Booth
Tuesday, August 26th through Thursday, August 28th
9:00-10:30am PDT
3:00-5:30pm PDT
All registered SIGGRAPH attendees can stop by the Boris FX virtual booth and say hi to Mary Poplin, our Senior Product Specialist. Mary will be answering questions live, demoing Boris FX products like the new Silhouette Paint plugin, and offering free one-on-one training. Don't miss the great opportunity to learn from one of the best! For more information on how to attend, log in to your SIGGRAPH customer panel during the exhibition timeslots, choose "Boris FX" in the exhibitor list to navigate to the Boris FX exhibitor page, and then choose "enter virtual meeting room."
---
Siggraph 2020 Featured Presenters Bios
Steve Wright
Steve Wright, is a widely recognized expert in the digital effects industry with over 20 years of production experience creating digital visual effects for over 70 feature films and 70 television commercials. Steve is a Foundry certified Nuke master trainer that has trained over 1000 VFX artists and has authored two popular books on compositing, "Digital Compositing for Film and Video" and "Compositing Visual Effects."
---
Jonathan Winbush
Jonathan Winbush is a multi-award-winning motion graphics artist and product evangelist. With over a decade of experience working in a wide arrange of mediums from traditional television to newer tech like virtual, augmented, and mixed reality Jonathan continues to push the limits of what can be accomplished with a little creativity.
---
Mary Poplin
Mary Poplin is an accomplished visual effects artist and the Senior Product Specialist for the popular plugin developer, Boris FX. An experienced trainer and post-production artist, Mary has worked on major Hollywood feature films such as The Last Airbender, Gulliver's Travels, and Jackass 3D. As a Boris FX Senior Product Specialist, Mary consults with film studios and customers all over the world to provide hands-on training to help evangelize the power of Mocha planar tracking and the Continuum, Silhouette, and Sapphire plugin packages. She continues to hone her skills as a VFX artist on real-world projects and specializes in match moving, paint, beauty work, and matte painting.
---
Brendan O'Neil
Skateboarding brought Brendan O'Neil into the world of post-production. He started shooting and editing skate films on Premiere in 1999 when he was 12 and quickly fell in love with the world of post-production. In 2005 he started a video production company at his university that produced, shot, edited, and colored local commercials and university events. In 2009 he moved to NYC and started his career at The Mill. Since then Brendan has risen to the top of the VFX industry, leading various top tier projects as a VFX supervisor and artist. for numerous brands and agencies. In 2016 he started BONFIRE - a full-service VFX and Post Production studio located in the Flatiron district of NYC.
Bonfire is changing the face of the VFX world by combining old school boutique vibes with emerging tech and pipeline developments. Bonfire has now grown to a staff of 15 and is busier than ever. Our backbone was built in the cloud as well as locally for maximum adaptability. Most recently Bonfire has spearheaded a new division of the company: Bonfire Realtime. This new post department of Bonfire has fully embraced real-time rendering and workflows and now 100% integrated Unreal Engine and more into our workflow alongside Maya, Houdini, C4D, and of course Boris FX.
As a VFX supervisor and compositor Brendan has spent the last 6 months translating his skills in Flame and Nuke to Unreal Engine and in combination with Boris FX has developed some unique workflows for Unreal Engine rendering alongside the Boris FX products which have provided endless creative flexibility for Brendan and Bonfire.
---
John Dickinson
https://www.johndickinson.net/
John Dickinson is the Director of Motion Graphics at Boris FX. He is an award-winning motion graphic designer, trainer, and presenter. John has been a teacher and active contributor to the worldwide motion graphics community for over two decades, through his website Motionworks.net and through tutorials, webinars, and live presentations.
With deep industry experience, proven teaching ability, and a reputation for making complex software easy to understand, John delivers training with passion and encourages others to grow as motion graphics and 3D artists.