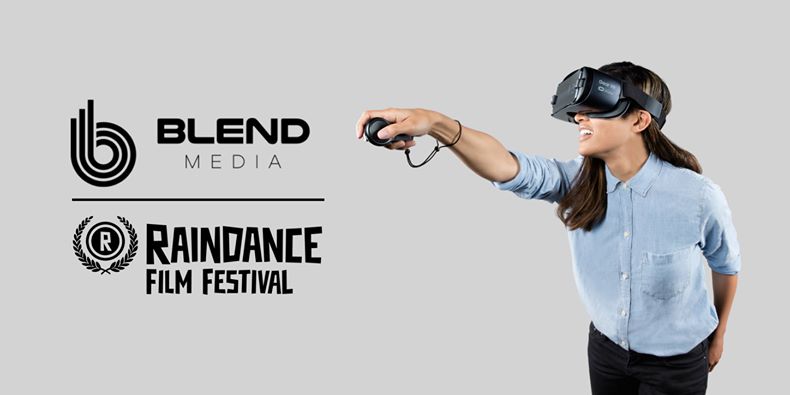 Join the Boris FX team in London for a night of 360° filmmaking.
See how Mocha VR, the groundbreaking plug-in bringing high-end visual effects workflows to 360° video creators, and the Continuum VR Unit for everyday 360° editing tasks can streamline your VR workflow and save you tons of valuable time.
360 Filmmaking Masterclass with Blend Media
Virtual Reality has emerged as a new artistic medium and a creative platform. From storytelling to world building—how can creators leverage the true power of immersive technologies?
Blend Media is the world's leading provider of premium VR films and 360° videos for brands and publishers looking to benefit from the deeper audience engagement that immersive content offers.
Date: Monday, 26 March 2018 from 18:30 to 22:00
Place: Century Club
61-63 Shaftesbury Avenue 
W1D 6LQ London
United Kingdom
Schedule
6:15pm: Doors open
6:30pm: Welcome note | Raindance VR/AR Curator, Mária Rakušanová
6:32pm: Introduction to Blend Media | How to monetise 360 content, what to shoot, who buys it and how do they use it? | Simon Brooksbank, Head of Content, Blend Media
7pm: Commercial filmmaking in 360 | Alex Rühl, Director and Producer, CATS are not PEAS
7:30pm: Awesome rigs and cameras | An inspirational tour of the best kit for the job by Jeff Brown, Head Honcho at Brownian Motion
8pm: Demystifying the art of stitching | An overview by SGO with Mistika VR
8:30pm: Lovely rigs… but we don't want to see them | How to float in 360 by Boris FX/Mocha VR
9pm: Networking and drinks
10pm: Close
Whether you're a filmmaker, a media professional or a creative, this masterclass will provide you with the knowledge you need to start crafting powerful 360° films and engaging Virtual Reality content. Our goal is to inspire creators across all mediums—filmmakers, writers, musicians, game designers and more—and help them connect and bring their ideas to life.