Monsters Come to Life on NBC's Grimm – Season 3
NBC's Grimm returned last Friday with the anticipated Season 3 premiere. Season 2's cliffhanger left loyal fans guessing, wondering what direction the new Season would take. And they were not disappointed! The "Ungrateful Dead" premiere was markedly different, noticeably darker and with the intensity amped up several notches.
Inspired by Grimm's Fairy Tales and set in modern-day Portland, OR, Grimm is a wild, dark fantasy cop drama in which the main character battles an assortment of villains and creatures – that come to life with the help of the VFX mastery of the artists at Hive FX.
The team at Hive FX started working on Grimm during its first season; the producers would send them a small handful of sequences – partly to test the waters and partly to see what this small boutique of high energy artists could do with the now signature morphing techniques that are key to the story line.
Imagineer recently spoke to Hive FX president, Jim Clark on the creative process and incorporating mocha Pro'splanar tracking, roto and removal tools into their visual effects pipeline.
"We were thrilled to get the job and we wanted to show them what we could do. We push the boundaries, and are always challenging each other to make the shot better. We are always looking for ways to fine tune the morphing sequences – and we got so good at it, we kind of developed a reputation as morph specialists!"
---

---
"As a result of our successes with Grimm, our CG and compositing teams have gotten bigger. We're doing some new and interesting things, really pushing the limits and experimenting with new morphing techniques. In fact, we're fine tuning a process for relying more on the actor's image and his movements – and less on CG characters – for morphing. We want the utmost control over the textures, and with mocha we can do that. We also need to train the new staff quickly and mocha lets us do that. It's so intuitive and quick to learn, we can get our team up and running fast."
---
---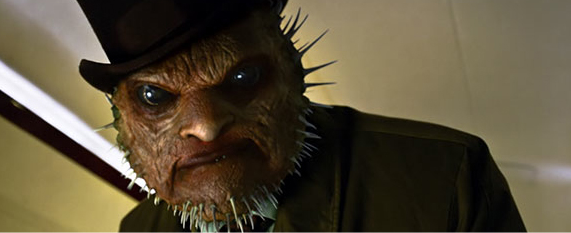 "We're primarily using mocha Pro on base plates, using mocha Pro to eliminate all dots and markers used for tracking and digital makeup.  mocha is at our disposal for all this work. It's so fluid and reliable, we don't have to worry about it. It just takes care of what we need without question!"
"We use mocha for everything; it's part of our VFX pipeline." – Jim Clark, President, Hive FX

  <p class="frutiger14" style="color: #000000;">
    </blockquote> 
    
    <p style="color: #000000; text-align: left;">
    </p>
    
    <p style="color: #000000; text-align: left;">
      For more information, go to: <a class="external-link" style="color: #1c62b1;" href="http://www.hive-fx.com/">http://www.hive-fx.com/</a>
    </p>