Splice Post, an independently-run creative post production facility in East London, has been using Continuum since the early versions of Avid|DS. More than 20 years later, Splice now uses the combined power of the Boris FX product line — Continuum, Sapphire, and Mocha Pro — on its varied projects. Recent work includes: feature films My Name is Lenny, England is Mine, and Carnage (a BBC iplayer commission); Sky Arts documentaries; and TV shows Masterchef (BCC 1), Call the Cleaners and Salvage Hunters for Quest (ITV), and Council House Crackdown (BBC).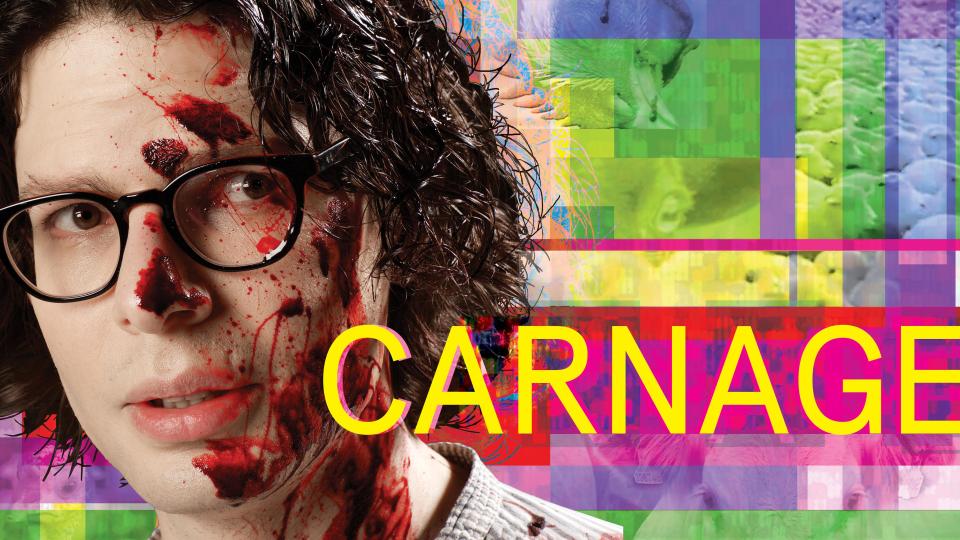 "We've seen a huge increase in the amount of things we're able to solve with our Avid systems in the last 12 months," says Ben Harris, Online Editor. "We've had to rely much less on other systems to get us out of situations that might have proved tricky for an Avid to solve a few years ago, and that is really down to the packages that Boris FX has put together and the incredible tools they have to offer."
The team recently used all three flagship products on BBC's feature film Carnage, a comedic drama set in utopian 2067 in a world where the younger generation is coming to grips with the idea that older generations ate animal products.
Harris credits the addition of Mocha planar motion tracking and masking tools inside Continuum for the team's new found creative freedom. "The operational capability of an Avid Symphony has gone to another level," states Harris. "Things that were only really achievable using third-party systems such as a motion graphics package can now be very easily achieved to an excellent degree within the user interface." Additionally, the new streamlined workflow offers time-savings benefits and the peace of mind that comes with staying within one host platform, rather than having to export out to another workflow.
(BBC Carnage: Before & after using Continuum's Fast Film Glow and integrated Mocha planar tracking)
"The fact that we can utilise the Mocha planar tracker in so many of the Continuum effects was a really fantastic discovery for us," continues Harris. "The Mocha/PixelChooser has become an indispensable tool and effects like Remover have also proved invaluable for tackling quick beauty work and paint out shots in a more time-friendly manner."
(BBC Carnage: Before & after using Continuum's Witness Protection and integrated Mocha planar tracking)
In addition to using the integrated Mocha planar tracker inside Continuum, Splice has recently installed the new Mocha Pro plug-in for even greater flexibility. "Knowing that Mocha Pro is on hand is an everyday reassurance for any Avid work we undertake," comments Harris. "The Remove Module is becoming more and more of a daily go-to effect as it is a quick and powerful solution."
*(BBC Carnage: Before & after using Mocha Pro's Remove Module and Continuum effects) *
To replace the sign, the team created a hand-written slogan, tracked the original sign with Mocha Pro, generated a clean plate, and replaced it with the new sign using the Remove Module. Once complete, they exported the original track out of Mocha Pro and added Continuum's Gaussian Blur and Match Grain to perfectly blend the new sign into the scene.
Splice doesn't rely on Boris FX plug-ins only for correctional work. Sapphire's creative effects are often used to enhance projects. "The Sapphire S_Builder and S_Transitions effects with its node-based effects interface have been another revelation to us and has allowed us to build some pretty remarkable things in the last few months," notes Harris. "We love the ability to pick and choose elements from all the effects Sapphire has to offer and combine them in way to make our shots look a little bit different and stand out."
(BBC Carnage: Before & after using Sapphire's TV Damage effect)
"Right now we are able to solve a lot of our clients' requests just in the online suites, and we have increasing confidence in the types of problems we may be able to tackle quickly and cost-effectively," ends Harris. "Ultimately quicker work in the suites leads to a happier client base, and leaves time for us to work on the more creative shots and edits."
Download a free trial of Continuum.
Download a free trial of Mocha Pro.
Download a free trial of Sapphire.