The Emmy-nominated team at SPINVFX includes over 230 artists from around the globe. The sought-after visual effects studio, based in Toronto and Atlanta, works on wildly popular fan faves including Stranger Things 3 (Netflix), Game of Thrones (HBO), The Umbrella Academy (Netflix), and films like Suicide Squad and Zombieland Double Tap.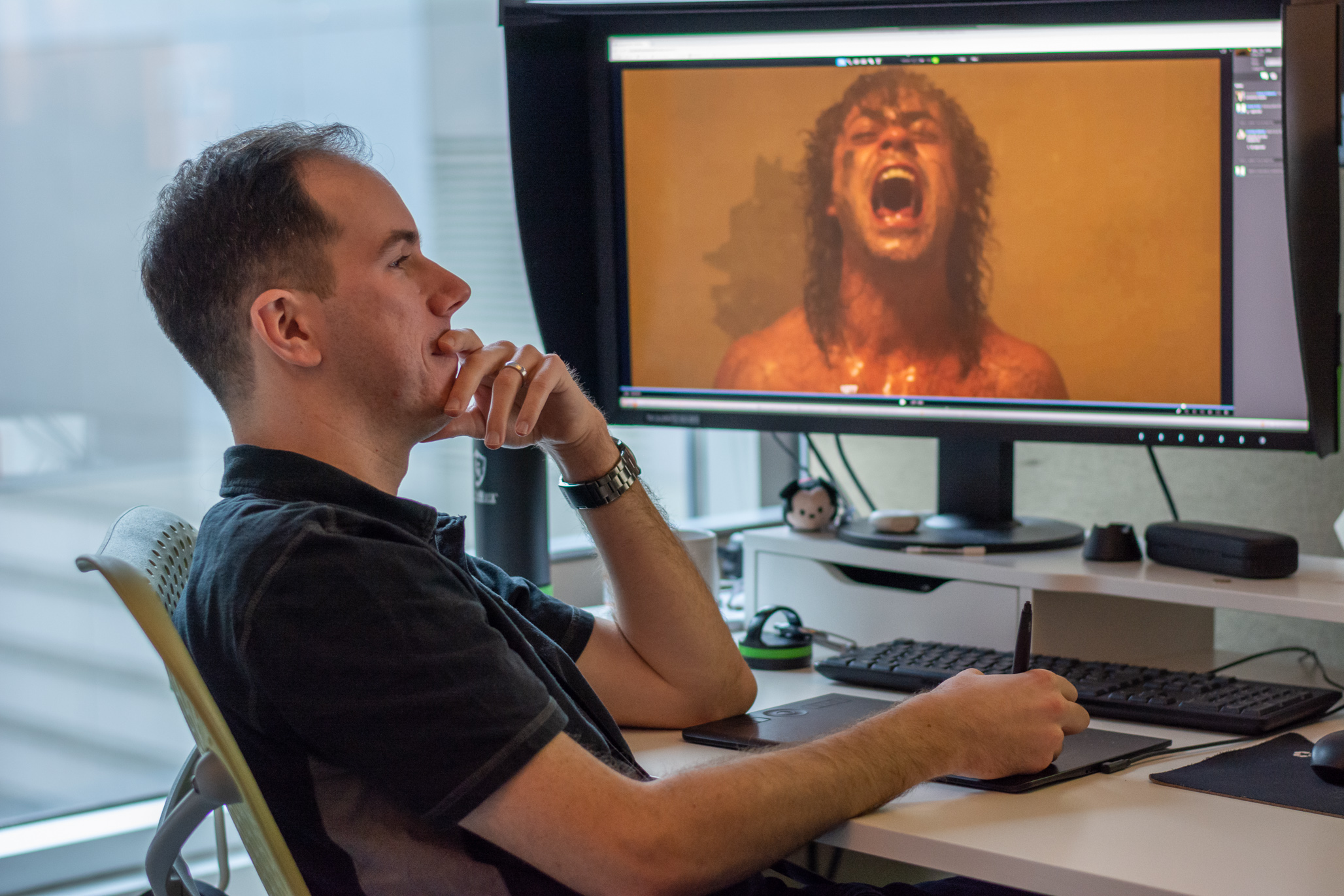 (Andrew Scott, Compositing Supervisor, SPINVFX)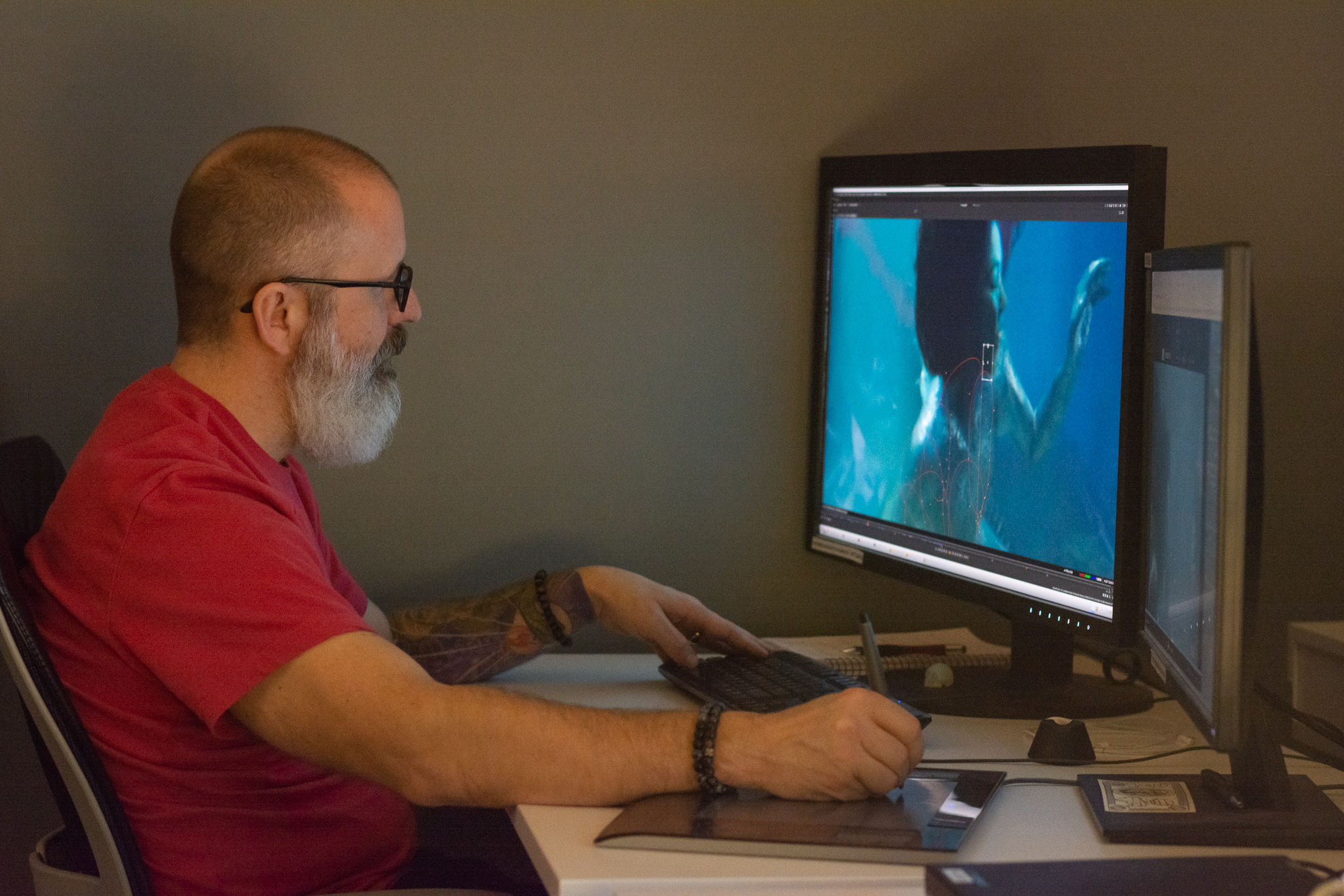 (Eric Doiron, Head of Compositing, SPINVFX)
SPINVFX has been using Mocha Pro together with its Foundry Nuke pipeline since 2013, but it wasn't until working on the Academy Award-winning film Spotlight in 2015 that the team really dove into the toolset. "Since then, many of our artists use it as their go-to package for tracking and roto, and we've been using it extensively since that time," says Andrew Scott, Compositing Supervisor. "It's hard to pinpoint exactly a thing that we use Mocha for, as we use it for almost everything."
The team spent around 8 months working on sequences for Netflix's megahit Stranger Things 3 and turned to Mocha Pro to help save time on tracking, roto, and match moves. "Stranger Things 3 was an ambitious project with a high-reward payoff in the end," states Scott. "The work we did on this show (both CG work and 2D work) was absolutely breathtaking, and it's a massive achievement for SPINVFX. There was a lot of complexity in the shots we worked on."
"For instance one particular sequence required a large CG overhaul, meaning most of the scene had to be replaced entirely with CG elements. We had to retain elements from the plate, such as the FG hazmat suit-clad characters, parts of the electronics box, and the set wall," continues Scott. "Mocha's planar tracking system paired with the precision of a Wacom Intuos Pro pen tablet led to our success as we were very easily and quickly able to track and extract these elements, which provided our artists with clean roto shapes for the scene, and gave us full control over the extraction of the plate elements."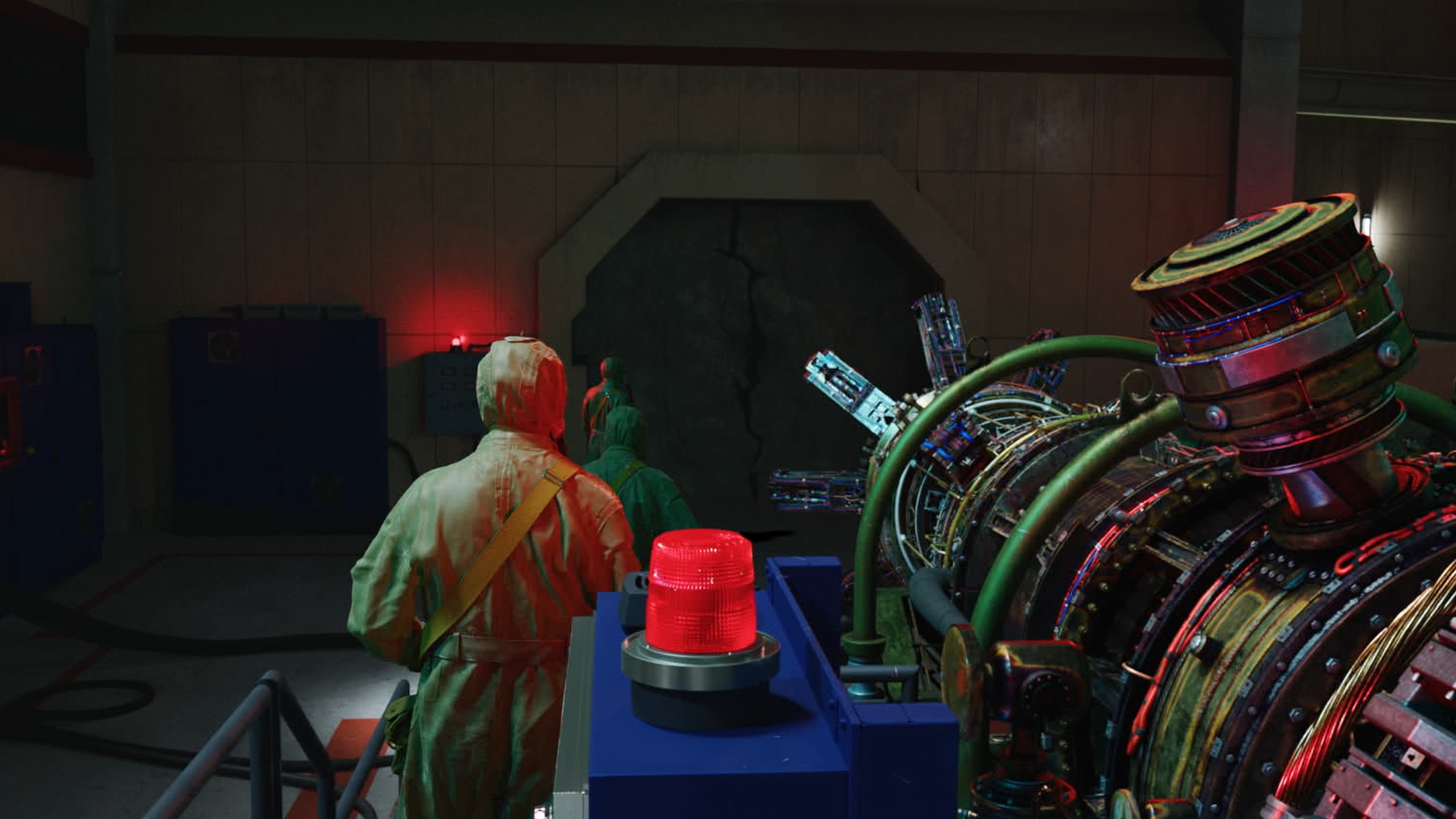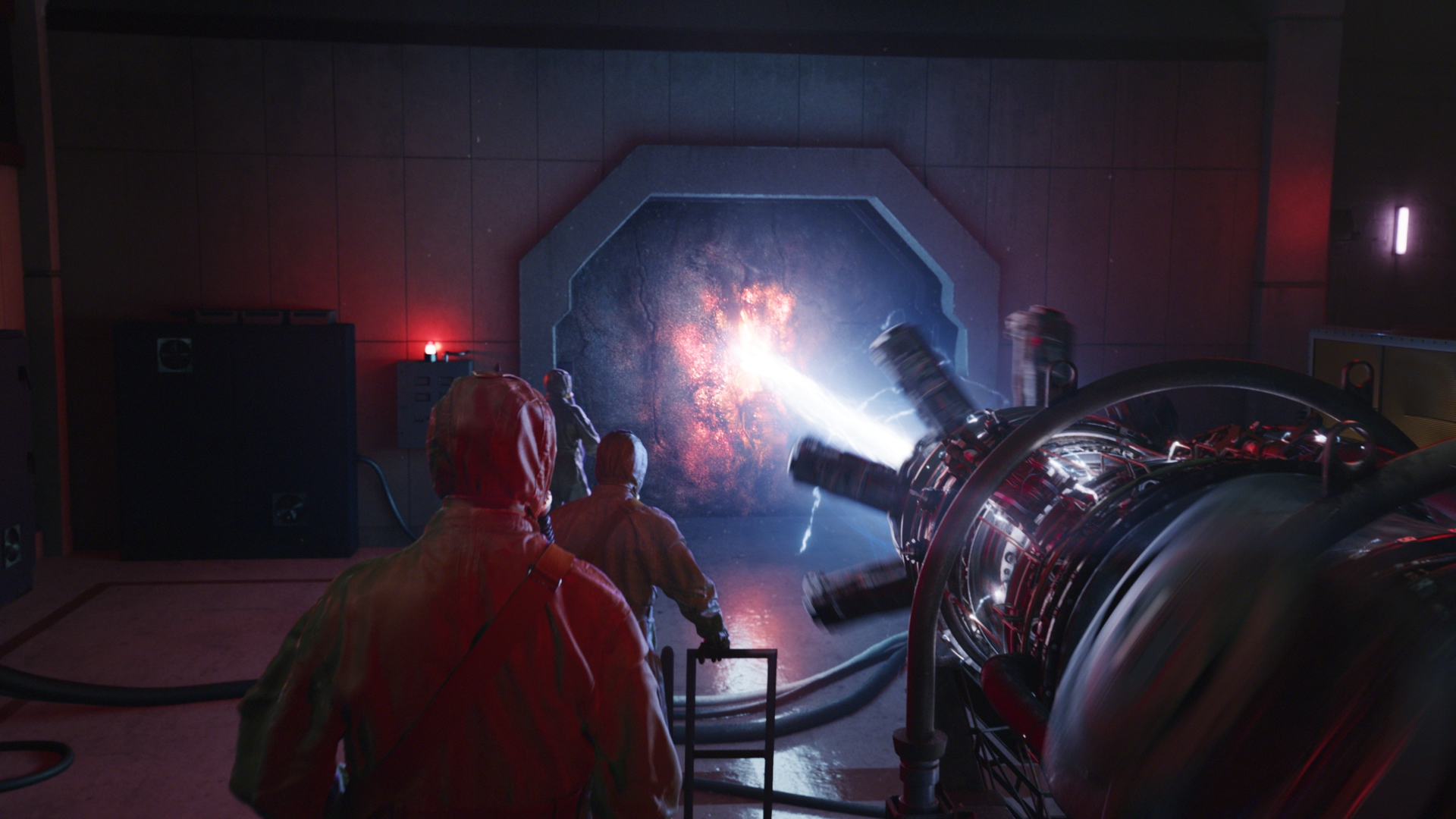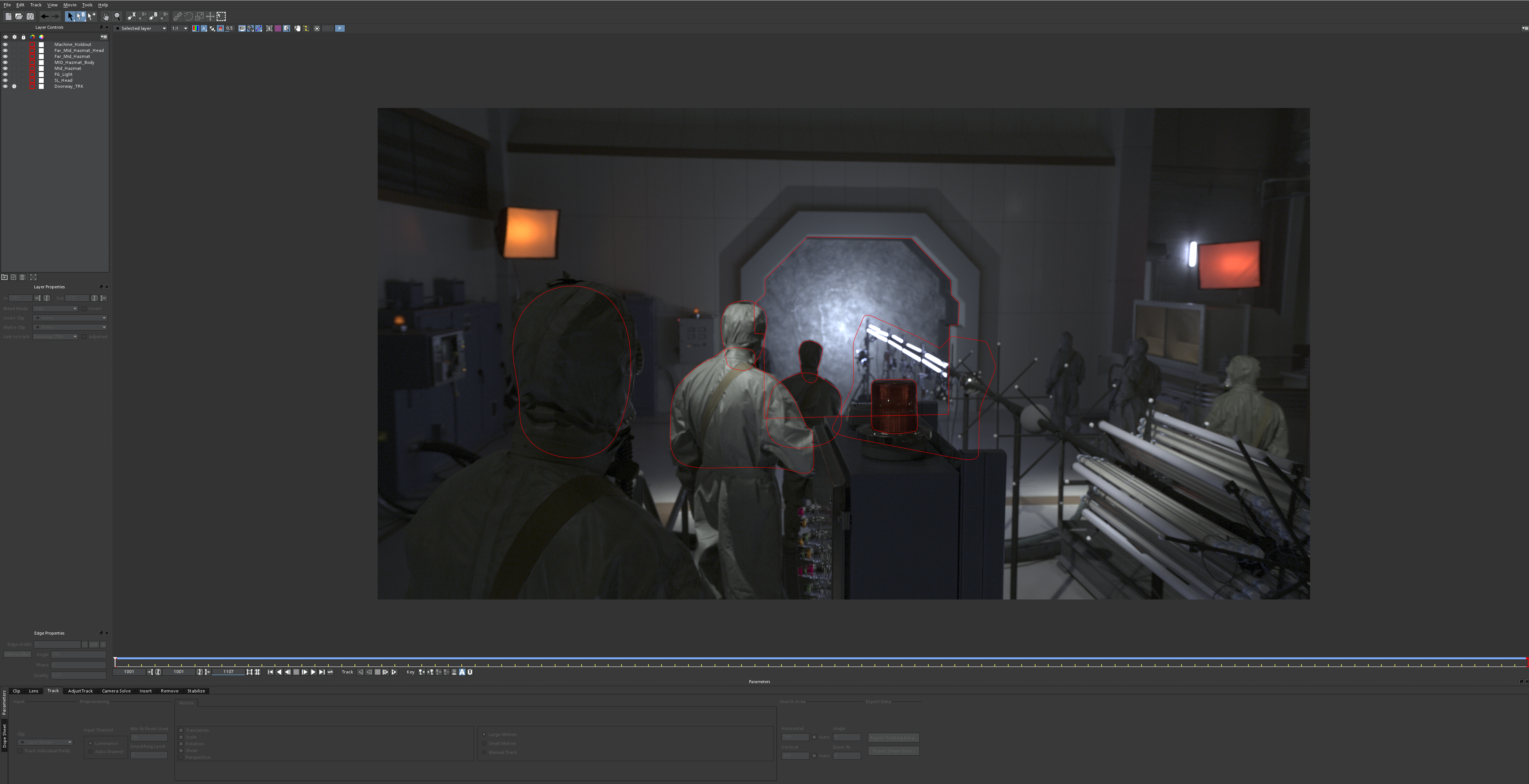 (SPINVFX, Stranger Things 3: Starcourt Portal Before/After, Rotoscoping)
In one of the more harrowing scenes, Eleven and the Hawkins crew lock Billy in a sauna in a desperate attempt to rid his body from the Mindflayer's control. SPINVFX was tasked with adding veins to highlight Billy's transformation and agony while also improving the look and integration of the veins used to denote the possession from season 2.
The team internally match-moved Billy by animating a 3D character rig to match the plate photography. Next, they used a vein map (provided to them) in UV space that mapped directly onto the 3D model. "From that, we were able to use some compositing trickery to apply this texture to Billy and reveal it in a pulsing, subsurface manner," notes Scott. "Match-moving a character, especially with skin movement and muscle-flexing, is an extremely difficult thing to do. So this is where we turned to Mocha Pro."
"We brought in every shot where the match-move was not up to our standard and would track different areas of Billy (chest, arms, back, face) and would take this tracking and bring it into Nuke as a splinewarp shape," adds Scott. "Since we had the match-move for every shot, we could select 'poses' of Billy, as reference frames, and we'd then apply the splinewarp roto shapes to these poses. Thankfully, the light in the scene was flickering quite substantially so we would make sure to change our track and pose every time there was a flash of light, allowing us to correct every track quite easily without worrying about tearing or warping results."
(SPINVFX: Stranger Things 3, VFX Reel)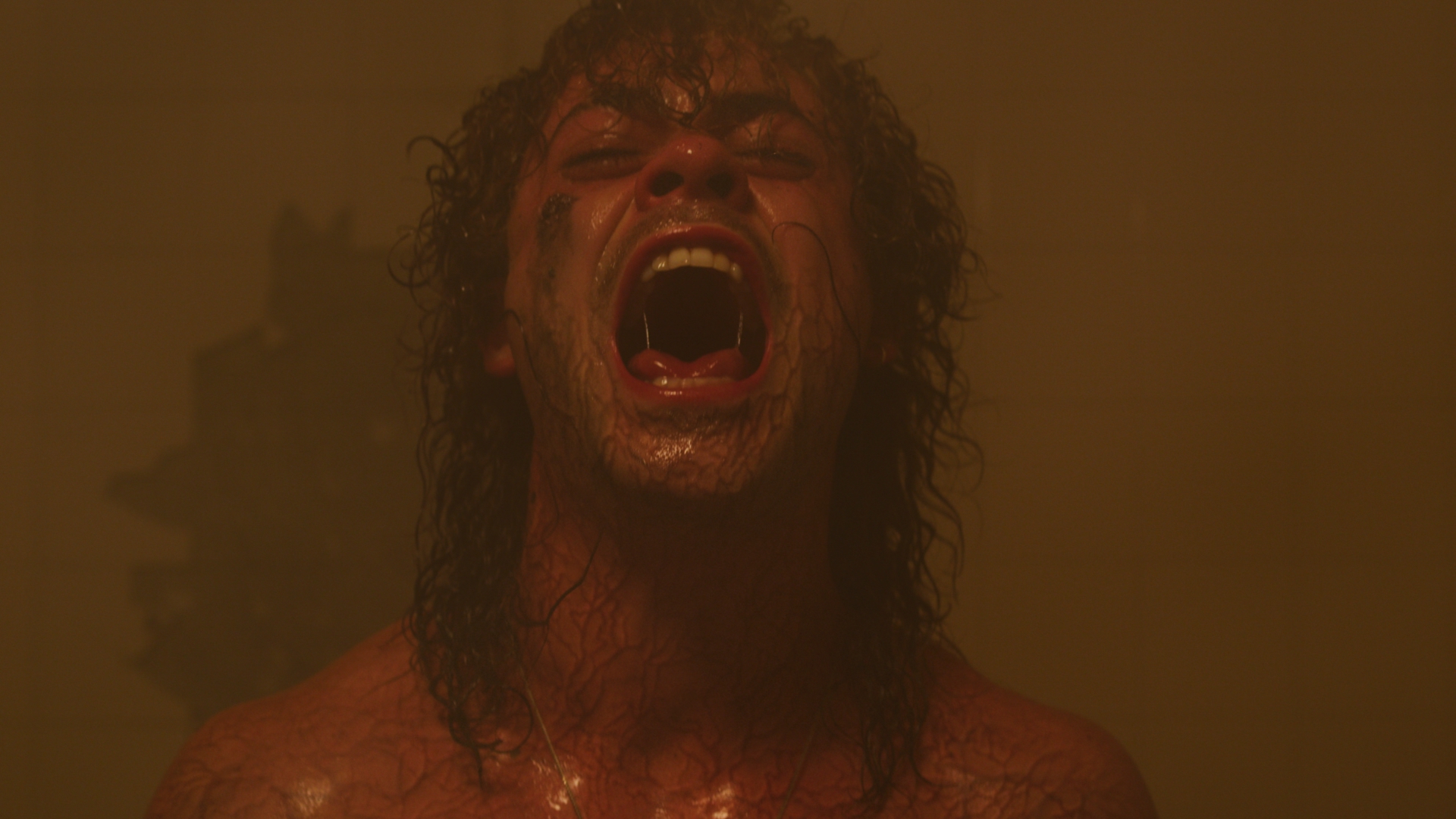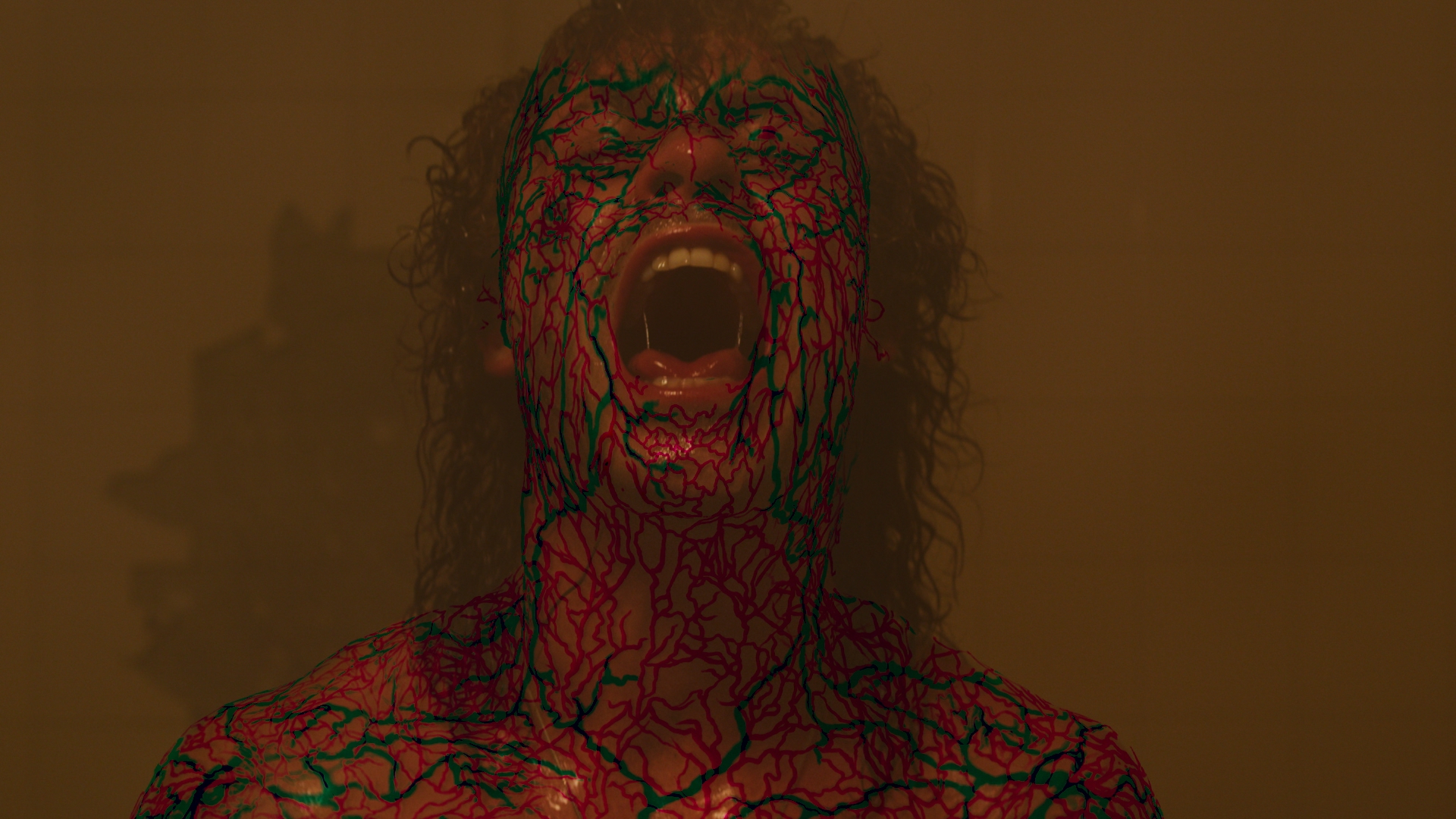 (SPINVFX, Stranger Things 3: Billy, Adding more veins)
The scene itself had between 85-90 VFX shots with 35 requiring Mocha. "Using Mocha to correct our sliding match-moves saved us days, if not weeks, of match-moving time," remarks Scott. "Anybody who has seen Stranger Things knows that Billy is a muscular character, and there were many times where the overall match-move would be fine, but his skin flexing would be difficult to match without the use of Mocha spline-warped shapes."
"With some long days and late nights," ends Scott. "We were proud to create some of the most impactful VFX for one of Netflix's biggest shows."