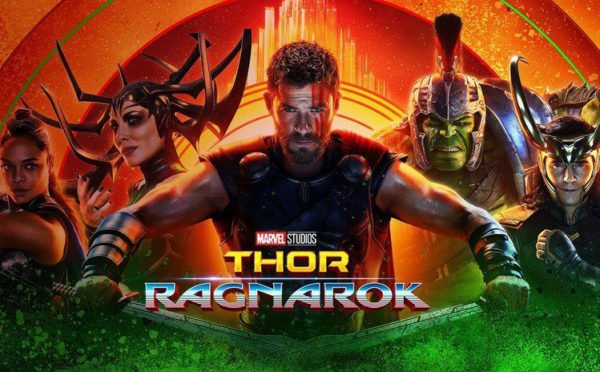 The close-knit team at Rising Sun Pictures (RSP) work on some of the most talked-about and iconic VFX sequences in Hollywood's biggest blockbusters. That Quicksilver 'Kitchen Scene' in X-Men: Days of Future Past -  that was RSP!  'Val's Flashback' in Marvel's current juggernaut Thor: Ragnarok - again RSP! More on that below.
"We have the capability of creating these memorable sequences as we are fast, flexible, and creative, which makes us an obvious choice for studios who require this kind of VFX," says Anthony Smith, Head of 2D (Compositing, Paint, Roto, and Digital Matte Painting Departments). "When we do this specific style of work, it often results in the studio asking us to produce many more VFX shots for them. We are proud of the quality we produce at RSP and we set the bar high, so to have tools like Mocha save us time, is extremely important to us." The Australian-based company is currently working on many projects at the same time, including Peter Rabbit, Tomb Raider, Animal World, and X-Men: Dark Phoenix.
"We use Mocha Pro from Boris FX when we have complex clean-up to do, because we know its tracking is so capable," states Smith. "Our prep team appreciate how much time the Mocha option in Silhouette saves them. For these reasons, Mocha is used on almost every project we do." We use Mocha Pro as both a standalone application to complement our NUKE pipeline, and as the integrated Mocha tracking option to drive roto shapes in Silhouette FX.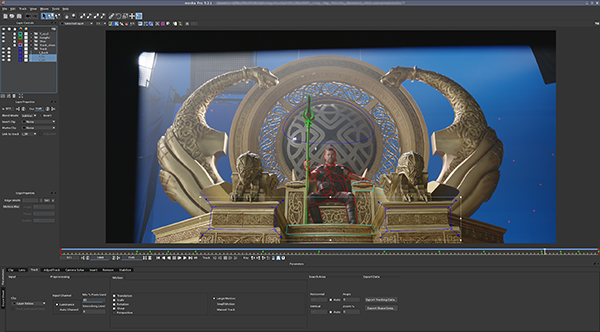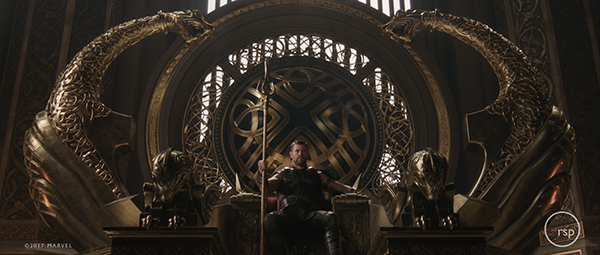 (Before & After: Thor: Ragnarok & Mocha Pro's roto tool)
Most recently, RSP delivered an impressive 170 VFX shots for Thor: Ragnarok. "We used Mocha on roughly, half of our shots. The planar tracking and roto tools assisted with removing stand-ins and props, which were replaced with CG versions," notes Smith. "The extensive amounts of roto required, meant that using Mocha's tracking tools to assist with our paint and roto tasks, saved us a huge amount of time."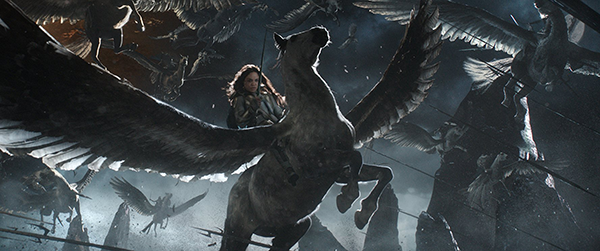 One of the film's most stand-out sequences, 'Val's Flashback,' is garnering RSP widespread attention. The plate elements were shot at up to 1000fps with a rapidly rotating light source. The constant quick light changes rendered keying elements from the background impossible. "We had to fully roto each actress and horse, including all their flyaway hair," comments Smith. "Without Mocha's tracking tools to assist with the roto, the process would've been significantly more painstaking than it already was!"
After dedicating nearly all its resources to Thor: Ragnarok for over 18 months, RSP finally celebrated its achievement with the team, friends, and family at a private screening of the film. "When we get to see our work on the big screen, we can sit back, relax and be proud of what we have achieved. It's satisfying to know our work has contributed to something that's (hopefully) great," ends Smith. "In the case of Thor: Ragnarok, our work was fantastic to watch, and seeing it stand comfortably alongside, and even surpass, the quality of work of the larger facilities was an awesome achievement."
Learn more Rising Sun Pictures.
Download a free trial of Mocha Pro.