LateNite Films had us absolutely hooked within seconds on their latest short film — Rebooted . The twelve-minute love letter to visual effects has over one million views on YouTube and for good reason. The film follows Phil, a stop-motion skeleton (a clear homage to Ray Harryhausen and Jason and the Argonauts), as he tries to make his way through the modern world. It's highly original, stunningly creative, and decidedly poignant.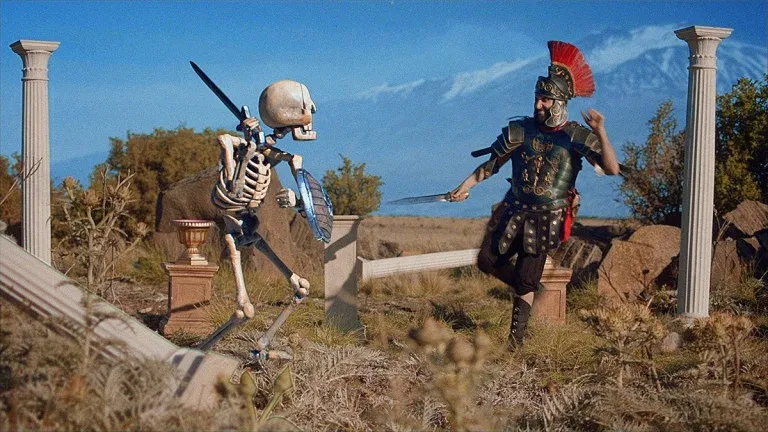 The Aussie filmmaking team at LateNite relishes creating their own content (see The Wizards of Aus) while tackling advertising/corporate projects to pay the bills. "Over the years, LateNite has done all kinds of weird and wonderful things from building an underwater bar to shooting dirt cannons at Guy Pearce to throwing people off cliffs," says Chris Hocking, co-founder, LateNite Films. "We've become known as a company willing to push things as far as possible with practical effects, puppets, and pyrotechnics, as well as extensive use of carefully crafted visual effects. We generally just let our directors 'run with it' in terms of creative, then pull our hair out trying to pull together the impossible. It's never boring."
The road to Rebooted began in 2017 with the initial concept stemming from the mind of LateNite's writer/director Michael Shank (and VFX generalist/compositor). "For me, projects have to begin with something totally unique — and the notion of a creature not being able to get work due to being an out-of-date special effect struck me as something novel," states Shanks. "From there I realised that with the premise you can feature the whole history of Hollywood special/visual effects co-existing in the same live-action frame — and the visual of that got me really excited. Whilst writing/directing is the bulk of what I do, I've found that having VFX skills are a real plus to support those fields. It makes writing crazy concepts less intimidating when I know how we can pull it off!"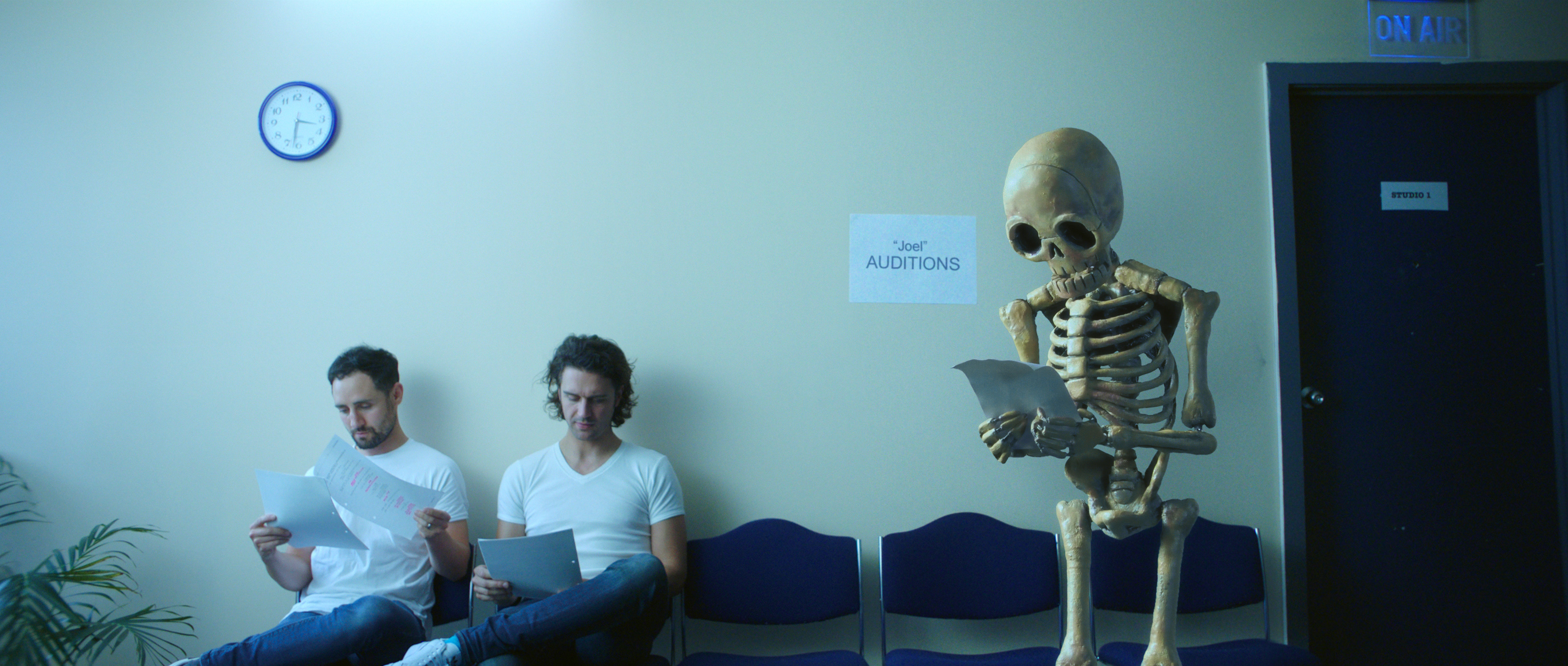 The team landed Screen Australia funding through its "Skip Ahead" initiative in partnership with YouTube. Over the next two years, they developed the script, shot live-action components, and spent eight months dedicated to stop-motion. "Our office was turned into a stop-motion studio, where the amazing stop-motion animator Samuel Lewis and stop-motion cinematographer Gerald Thompson did all their magic," notes Hocking. "Once stop-motion was complete, it took a few months for Michael and Kevin to finish all the visual effects, and for Michael to compose the score, and complete the sound design."
Almost every shot in the film was a VFX shot (since the main character was stop-motion) that required a bit of rotoscoping. Additionally, the team shot handheld and had to stabilize every stop-motion shot to give to the animator as a reference plate. "The Mocha Pro plugin for Adobe After Effects was vital in Rebooted for these reasons. Generally speaking, we use Mocha Pro for most of our rotoscoping needs, and it's our go-to planar tracker," comments Hocking. "I also find the stabilisation tools incredibly fast and easy to completely stabilise a shot for clean-up jobs. It actually took me a little while to migrate from the Mocha Pro standalone app to using the plugin inside After Effects, but once I got the hang of it, I became addicted. It's so awesome to be able to just jump between Mocha Pro and AE so fluidly."
The opening drone shot proved to be the biggest VFX challenge in the film. The drone moves from inside the 1980s-styled movie theatre to outside where it transitions to modern-day. The team had limited time in the theatre along with a small production design budget. Editor/VFX artist Kevin Luk was tasked with making the shot work. The long tracking shot required object removes with the added issues of actors crossing over the scene, reflections, and major perspective changes. Luk relied heavily on Mocha Pro's planar tracking and roto tools, Remove, and Insert modules in a multi-step process that took a few weeks to complete.
He also turned to Mocha to assist in the process of 3D camera tracking. "On the difficult open shot, I had to remove lights and replace posters, however, some of the areas lacked detail to get a solid 3D track," says Luk. "I was actually able to use Mocha for the hardest tracking spots and then mask out people and reflections. These roto masks then helped the After Effects Camera Tracker get better solves."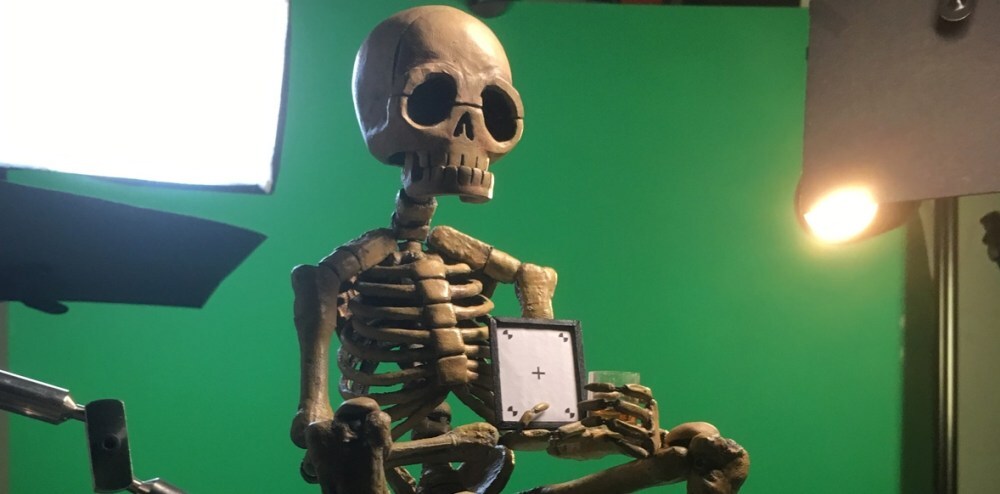 "I honestly use Mocha on 99% of all shots I work on. I never rely on the AE 2D tracker anymore. The Mocha tracker is so much more controllable and quicker," adds Shanks. "The ability to track planes/areas rather than points gives you way more accurate data. Similarly, I use Mocha for every bit of rotoscoping I have to do. By being able to drive your roto-masks via Mocha's tracking data, it feels like without any keyframes, your roto is more than halfway there."
"What's amazing about Mocha Pro is its playback engine — it's just really fast and reliable," chimes Hocking. "The interface is clean and easy to navigate, although I'll admit I still use Mocha Pro 'classic' mode."
Learn more about LateNite Films