The Portland (OR) based-team at 360 Labs loves the great outdoors — and their labor of love, "as it is," a 17-minute documentary about the Grand Canyon proves it. The film's title references a President Theodore Roosevelt quote urging Americans to "Leave it as it is."
What began as a goal to capture every whitewater rapid on the Colorado River — a feat that had never been done in 360 — morphed into a documentary after Thomas Hayden, one of three Co-Founders, learned about a controversial commercial development. The doc shines a light on the fight to protect "The Confluence" where the Little Colorado River and Colorado River meet, an area sacred to Navajo, Hopi, and Zuni tribes. The project, three and a half years in the making, involved 10-day and 7-day river trips and an 18-mile round trip hike on foot into "The Confluence." The team shoots using Z-Cam S1 Pro, GoPro Fusion, and Garmin VIRB 360 cameras. The film was mastered in 6144 x 3072 (shooting on Z-Cam S1 Pro, GoPro Fusion, Garmin VIRB 360)  and distributed in 6K (where supported). Spatial audio mixes were created for YouTube, Facebook, and Samsung VR.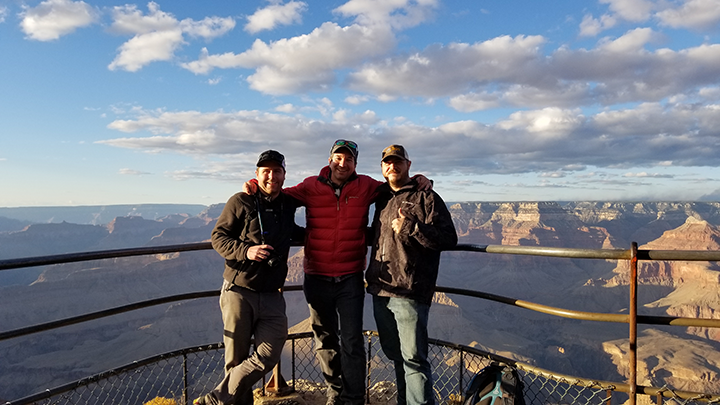 (360 Labs team from L-R Forrest Brennan (VR Editor/Producer), Thomas Hayden, Matt Rowell)
Filming on the river presented physical challenges like carrying 100 extra batteries for the camera as well as technical challenges. The camera was hard-mounted to a carbon fiber pole, which was wedged between dry-bags and coolers on 34' rafts, and secured with straps. "This made for a particularly challenging stabilization in post," says Matt Rowell, Co-Founder, President. "In many ways, we had to wait for the tools and technology to catch up. When we started, there were really no available stabilization tools for VR and 360 footage, but thankfully Mocha VR (now part of Mocha Pro 2019) and others have made our job much easier today!" To round-out their post workflow, the team also uses Adobe After Effects and Premiere Pro, SGO's Mistika VR for stitching, and Blender to add 3D assets.
"I hadn't used Mocha prior to my introduction to Mocha VR," continues Rowell. "So tracking was a new thing for me to learn and wrap my head around. We make pretty extensive use of the Horizon Stabilization. On "as it is," we used it with the time-lapse shots with whitewater rapids, but, without a doubt, the most important feature of Mocha VR for us is the Remove Module."
"Before Mocha added 360/VR remove tools, we had to rely on removing objects with the Clone Stamp tool in AE along with the help from Mettle to see our scenes in 360," adds Rowell. "This method works most of the time, but it fails to look convincing when you have dynamic, moving shadows. Leaving junk in the nadir is a huge pet peeve of ours, so we like to do everything we can to remove rigging and shadows. This is where Mocha VR's Remove Module shines. We've used it on drones, helicopters, boats…flying, driving, sailing, and diving. I can't really think of many projects we don't use Mocha."
"This project was made for 360. The Grand Canyon is one of the best panoramic views in the entire world. A successful 360 video project really relies on having an environment that encourages the viewer to look around and explore," ends Rowell. "I think too many creators rely on trying to adapt what they are shooting for the flat screen into VR, but you have to think of it more like reliving a memory."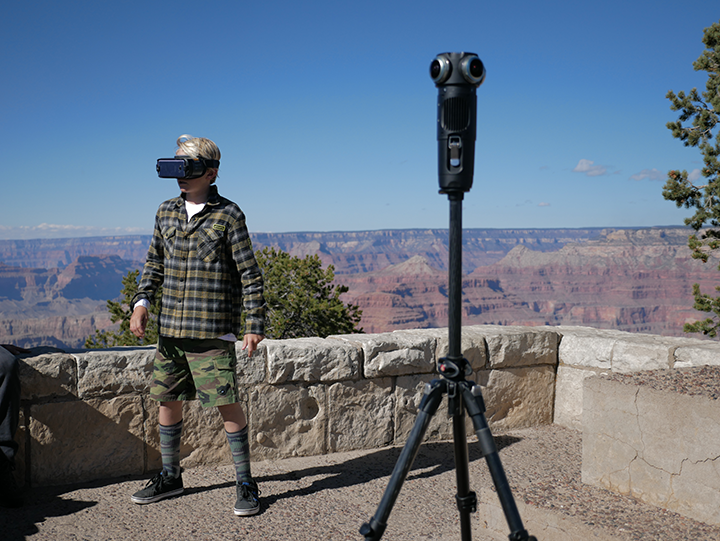 In addition to a focus on the natural beauty all around us, the full-service boutique has completed projects for the U.S. Coast Guard, Columbia Sportswear, the University of Oregon, the National Cattlemen's Beef Association, and Dell EMC.
Download a free trial of Mocha Pro (now includes Mocha VR)