Light Sail VR believes 360 video is here to stay. "Right now, we're training audiences that they can look where they want to look and have control over the frame," says Matthew Celia, Managing Partner and Creative Director. "It's the first step in educating people how to consume immersive media."
The Hollywood-based VR production company opened its doors merely 18 months ago ("Those first few stitches were really rough!" exclaims Celia.) and its client list already includes the likes of Google, ABC, GoPro, and the National Park Service. "We work on everything at the moment," states Celia. "I think you have to in order to survive as a strictly VR-only production company, but everything we do has our brand of #storyfirst. People come to us when they are looking to add a little more narrative to their idea." To help create and execute stories in this new medium, Light Sail relies on a small, talented team with years of traditional storytelling experience.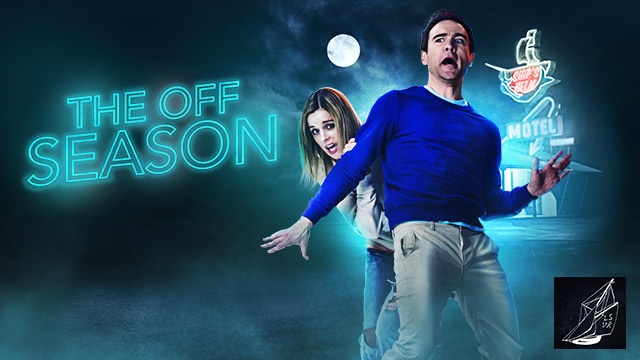 (Light Sail VR: ABC's The Off Season)
One of the industries Celia sees a natural relationship to is tourism as 360 video provides audiences with an inside look at what it's actually like to be there. Light Sail's recent 360 project for the National Park Service and National Park Foundation (Agency: Grey) gives a 5-minute tour of California's Channel Islands and is hosted by Broadway star (Hamilton) Jordan Fisher. The video has over 458k views on the National Park Foundation Facebook page . It was also featured on Fast Company who declared, "The tour is comprehensive enough to let you get away with pretending you've been there." ( You can read the article here.)
"One of the largest challenges for us was figuring out how to make the audience feel like they are actually on a tour with Jordan Fisher. The last we wanted to do was simply drop a camera down and have him do a voiceover," notes Celia. "It was important to us to make the audience feel involved. This led to some tricky shots such as hiking and kayaking, but I really think they add a ton to the piece." To capture the shots they needed on the transportation-free islands, the Light Sail production team (alongside Townhouse, an integrated strategic 2D production company) travelled light using a ZCam S1 camera, the 360Rize Abyss with 6 GoPros, and SamsungGear360.
Once production wrapped, Light Sail turned to Mocha VR inside Adobe After Effects. "This was our first project using Mocha VR and it was very easy to pick up and use," comments Celia. "Since we were often shooting from boats, we had a lot of stabilization to do. Mocha VR's Horizon Stabilize tool is so intuitive and does a great job as long as there is something on the horizon to track to. It's fast and provides great results." The team also used the Lens Undistort to quickly paint out the tripod and shadows on appropriate shots.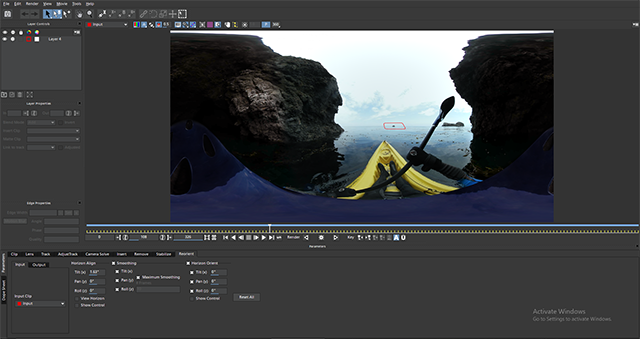 (Light Sail VR: Parks 101: Channel Islands National Park, Mocha VR Horizon Stabilize module)
In addition to their work for the National Park Service, Light Sail recently completed  another tourism-geared 360 video for Princess Cruises. "I see a lot of commercial work in the market," Celia. "As we move to VR, we're going to see a rise in interactive stories. We'd like to move into crafting more original narrative series, but I think it's still easy days to get those projects to a budget where audiences will be satisfied with them." The team is currently working on their first original interactive horror VR project.
"I think we'll be using Mocha VR on nearly every project going forward as it greatly simplifies complex and time-consuming tasks such as stabilization, removal, and painting," ends Celia. "As we continue to learn the tool, I'm sure we're going to find more and more uses for it to help us craft amazing 360 cinema."
Learn more about Light Sail VR.
Download a free trial of Mocha VR.