With studios in Melbourne and Sydney Australia, Iloura is a VFX, animation and design studio motivated by creative problem solving and technical innovation. While Iloura's highly regarded reputation has been built around its character animation work, the studio also produces outstanding results in matte painting, compositing, FX animation and motion design for the film, television and advertising industries. The team is passionate about producing the best impact on screen – from the production of high quality, fast-turnaround pre-visualization through to a flawless final shot or sequence.
Iloura started out in the Australian television commercials industry in the early 1990′s before entering into the local film and television market. It worked on its first Hollywood feature film in 2004 – Paramount Pictures' Charlotte's Web and has now worked for all the major Hollywood Studios. Recently, Iloura raised the bar even higher with their work on Ted, Ghost Rider: Spirit of Vengeance, After Earth and The Great Gatsby.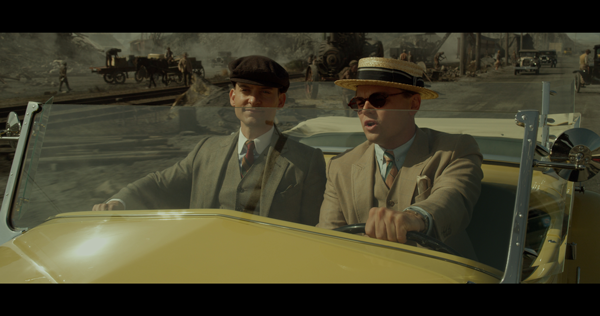 We caught up with Julian Dimsey, VFX supervisor with Iloura, who talked about the team's work on The Great Gatsby, and how Imagineer Systems' mocha Pro played a big role in bringing the visual effects to life with elegant realism that captured the excitement and aura of this classic story.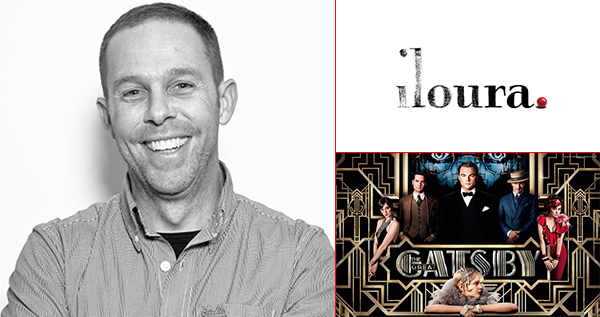 "Generally speaking, for most films, we use the planar tracking and rotoscoping tools in mocha Pro. It's fast and simple to use and is easy for even a first time user to come to grips with. With Nuke as our primary compositing tool, all elements (splines or corner pins) from mocha export into our Nuke scripts quite seamlessly making for a simple workflow, and one less thing to worry about."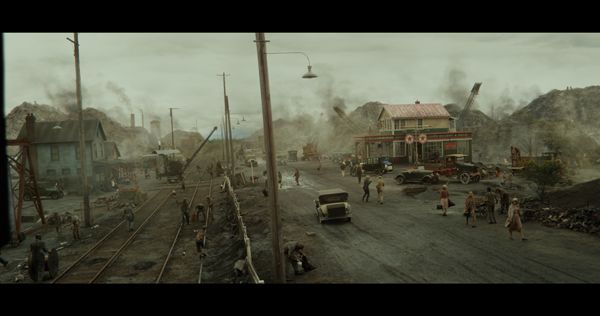 <p style="color: #000000;">
  The Iloura team spent approximately 3 months in post production for The Great Gatsby; Julian continues, describing the workflow: "A majority of the shots that we worked on in Gatsby used <strong>mocha Pro</strong> extensively. For example, there were shots that would require a vast amount of separation of foreground elements in order to add in the CG smoke, ash piles, digital set extensions and matte paintings; all the cars, extras, trees, fences, houses, machinery had to be separated out. <strong>mocha</strong> would speed through the tracking of different planes, allowing each shape to be linked to particular tracks for much more accurate movement and positioning. So, rather complex roto tasks could be completed in a shorter space of time, at greater accuracy. The splines would then be individually exported as Nuke roto shapes and brought into a Nuke script for conversion to stereo and any minor adjustments and blurring."
</p>

<p>
  "<strong>mocha</strong> really came into its own for certain roto tasks, when we had certain foreground actors who were occupying most of the frame, and we needed to separate them from the plate to integrate any CG atmosphere or set extensions. mocha was brilliant in picking up the subtle body movements in the planar track phase, thus making the finished roto much more accurate than if it was done manually &#8211; all with a simple 1 point 2D track. It&#8217;s situations like these when <strong>mocha</strong> can really surprise."
</p>

<p style="color: #000000;">
  <a href="https://borisfx-com-res.cloudinary.com/image/upload/THEGREATGATSBY3.png"><img class="aligncenter wp-image-14332 size-full" src="https://borisfx-com-res.cloudinary.com/image/upload/THEGREATGATSBY3.png" alt="THEGREATGATSBY3" width="600" height="316" /></a>
</p>

<p>
  Iloura also worked closely with the Imagineer Systems team, who works hard at being available, accessible and as helpful as possible, especially when customers are under tight deadlines.
</p>

<p>
  "Imagineer System's product manager, Martin Brennand was incredibly prompt in replying to any questions regarding certain issues that we'd come across in daily use of <strong>mocha</strong>, and was always open to suggestions for future improvements in updates to the software. This personal touch, always makes it a pleasure to interact with Imagineer whenever the need arises."
</p>

<p>
  The Great Gatsby was released in May 2013 to critical acclaim. For more information on Iloura, and to see more examples of their stunning work, please visit<a class="external-link" style="color: #1c62b1;" href="http://www.iloura.com/film/"> http://www.iloura.com/film/</a>.
</p>