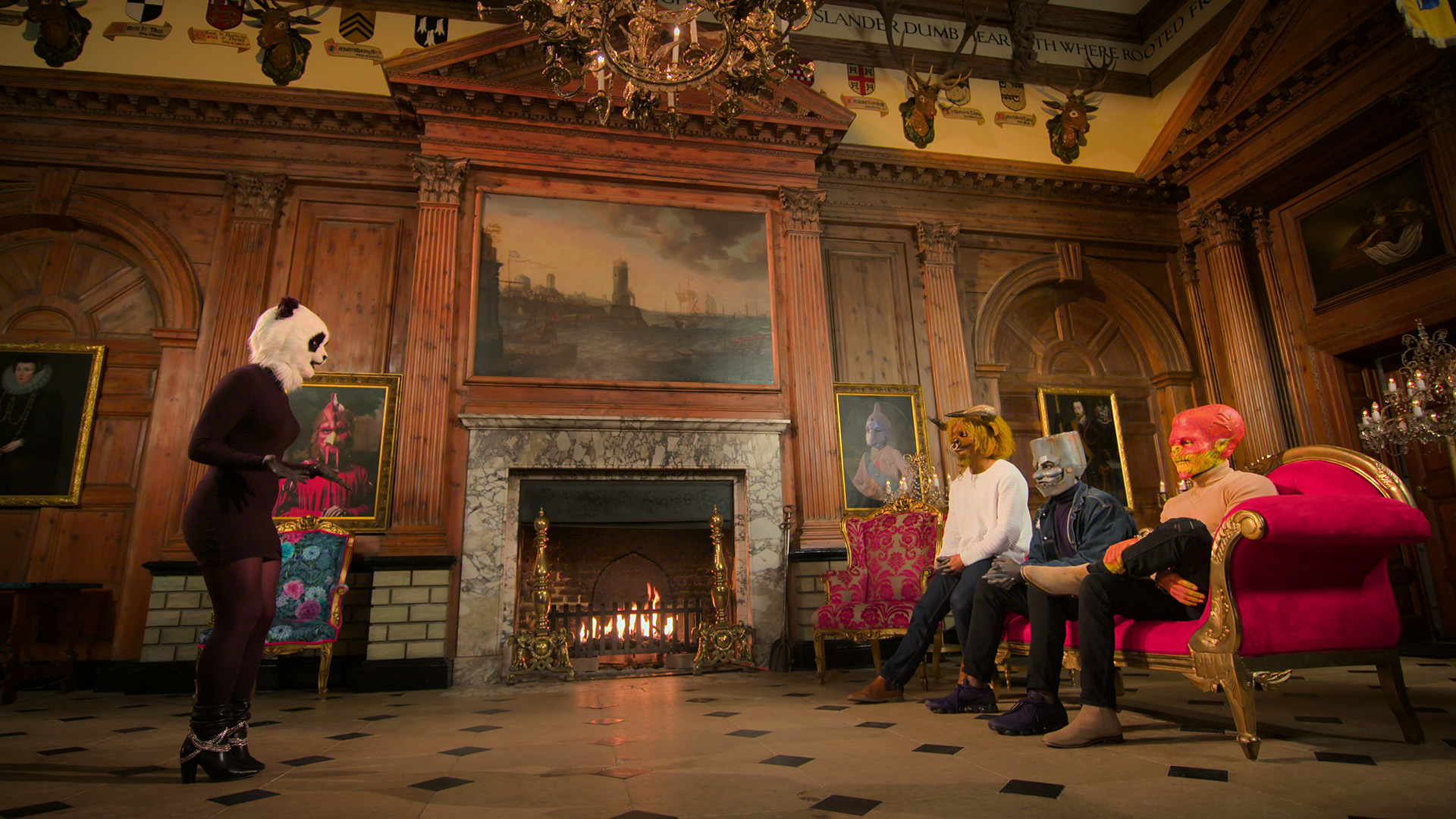 Netflix's popular British reality dating show — Sexy Beasts — is back for its second season on October 7th. The blind date series features contestants whose faces are physically hidden with jaw-dropping practical effects (prosthetics, hair, and makeup). Just as the contestants are unaware of what a potential partner looks like, the viewers might also be unaware of what type of visual effects work occurs on a project like Sexy Beasts.
The team at London-based Fifty Fifty Post relied on the Boris FX Suite plugin collection on season 1 to help create both the invisible effects…and the slick transitions reality TV demands.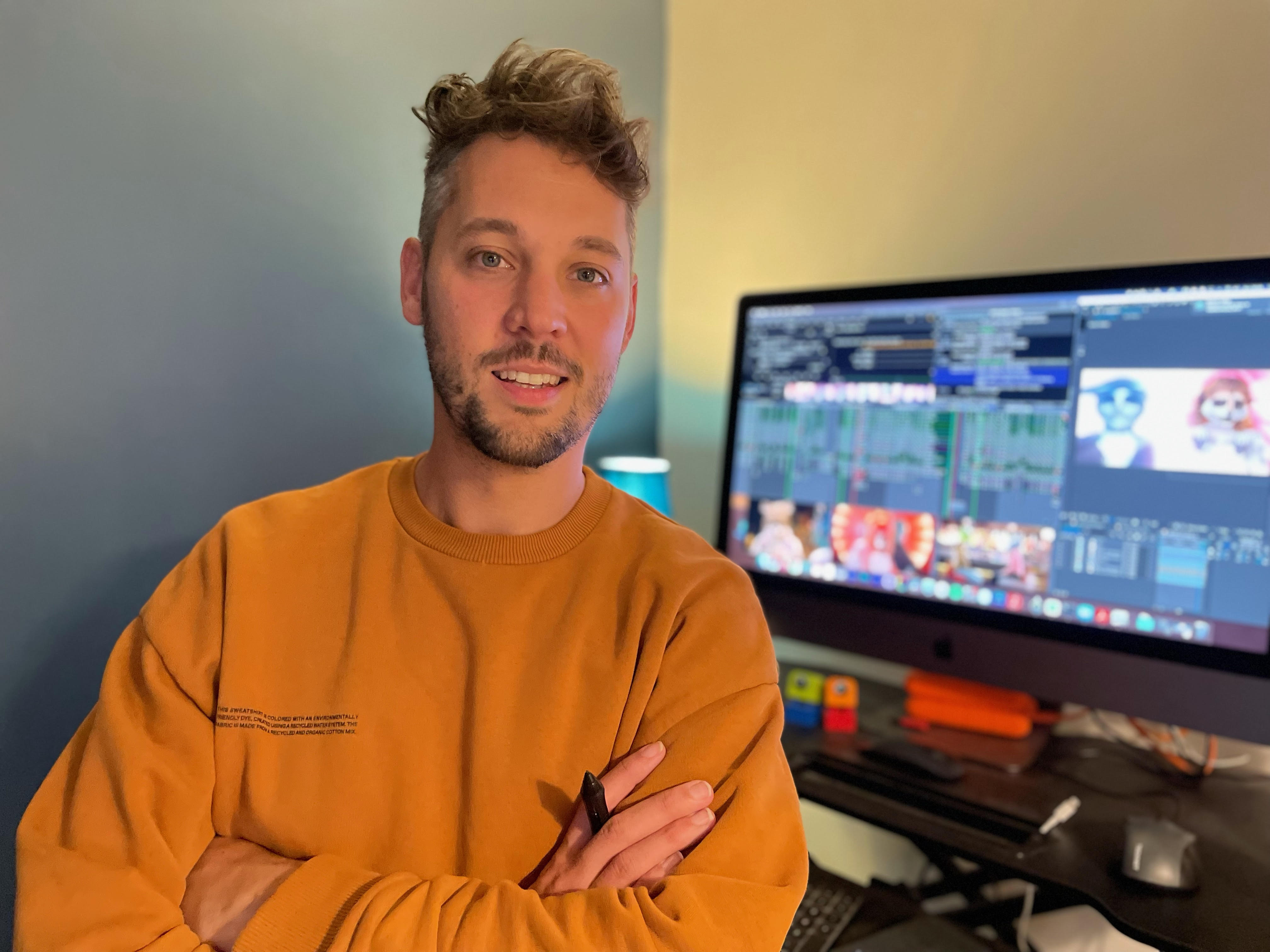 (Julian Nelson, online editor, at his workstation)
"Working on Sexy Beasts during the pandemic was challenging but quite fun being able to remote into and control all the various machines I needed. I had a suite at home with the full Boris FX Suite that I used daily," says Julian Nelson, online editor. "I would then remote into Fifty HQ to work on the timeline and send myself shots to work on at home. When I absolutely needed to I would go into the office to review content in a calibrated Dolby Vision HDR environment."
"I use the Boris FX Suite in whichever piece of software is right for the particular job I'm working on whether it's Media Composer, After Effects, Flame, or even Baselight," continues Nelson. "Being able to save and pass presets between different host applications and having Mocha integrated into all of the effects is a gamechanger."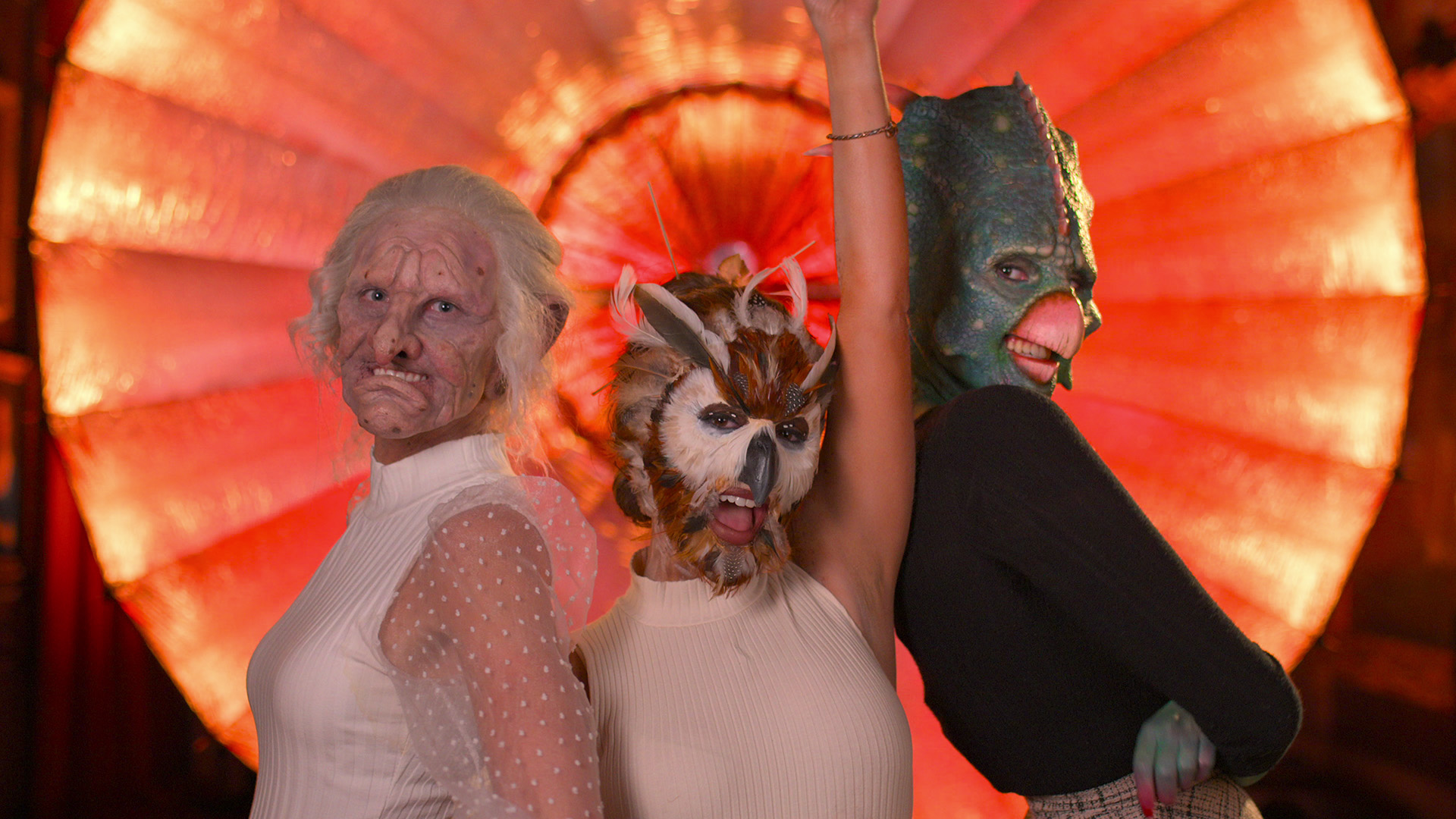 Blurring Out Elements
Continuum is known for its many image restoration and quick-fix tools which come in handy when working on a reality series, documentaries, and newscasts.
"The witness protection effect is my go-to for soft blurring and also obscuring elements that shouldn't be seen like number plates, windscreens on cars, and faces of contributors who didn't give consent," states Nelson. "And using the integrated Mocha tracking means the track is rock solid every time."
Removing Unwanted Objects
Nelson turned to the award-winning combo of Mocha Pro's planar tracking plugin and Silhouette's digital paint tools to help get rid of pesky objects both big and small.
"I used the Mocha Pro remove module a lot, often painting out elements using the clean plate function for visible camera crew or equipment. Using Mocha Pro really makes light work out of complex removes that before would have been to a separate VFX operator," comments Nelson. "And I turned to Silhouette as a plugin (new in the 2021 release) directly inside my host application so I could stay inside the same project and software the entire time. I used digital paint to clean up excessive hair on a jumper (aka a sweater), to remove unwanted items of clothing attached to skin, and to fix wardrobe malfunctions on some of the contributors.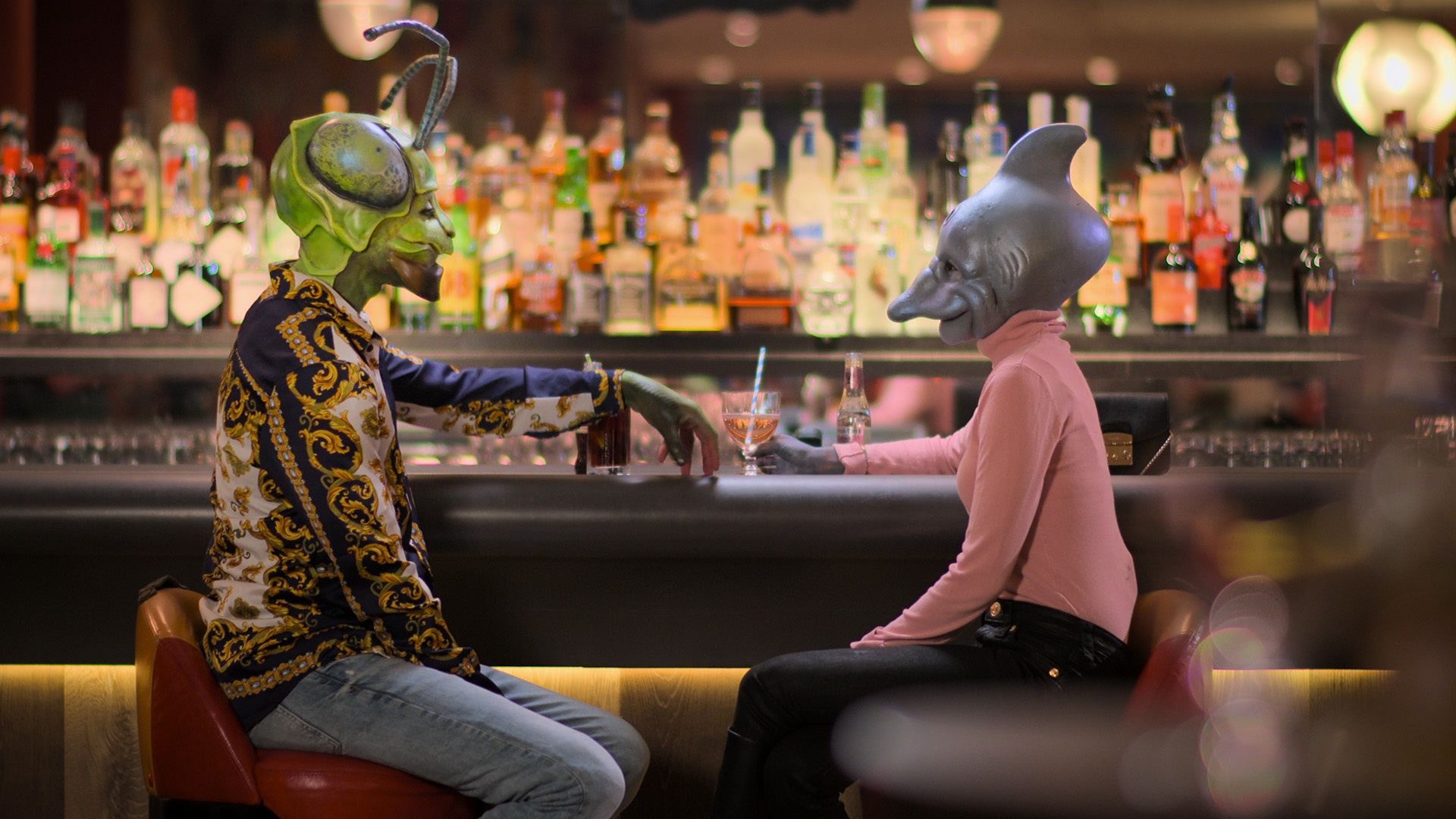 Adding Stylized Transitions
The Fifty Fifty Post team finished off the project by jumping into Sapphire's high-end visual effects suite to add flares and bokeh light transitions where needed.
"The transitions were some of the trickiest elements to get right. They were first built in Media Composer by the amazing craft edit team during offline. As we moved into online, I adjusted the transition sets using Sapphire's Lens Designer to get close to what the exec was after and supplied this back to offline to use downstream on later episodes," comments Nelson. "I then composited these transitions directly in Baselight and dynamically altered the illumination inside the grading tool so the luminance was never too bright and was kept at a pleasing Nit level."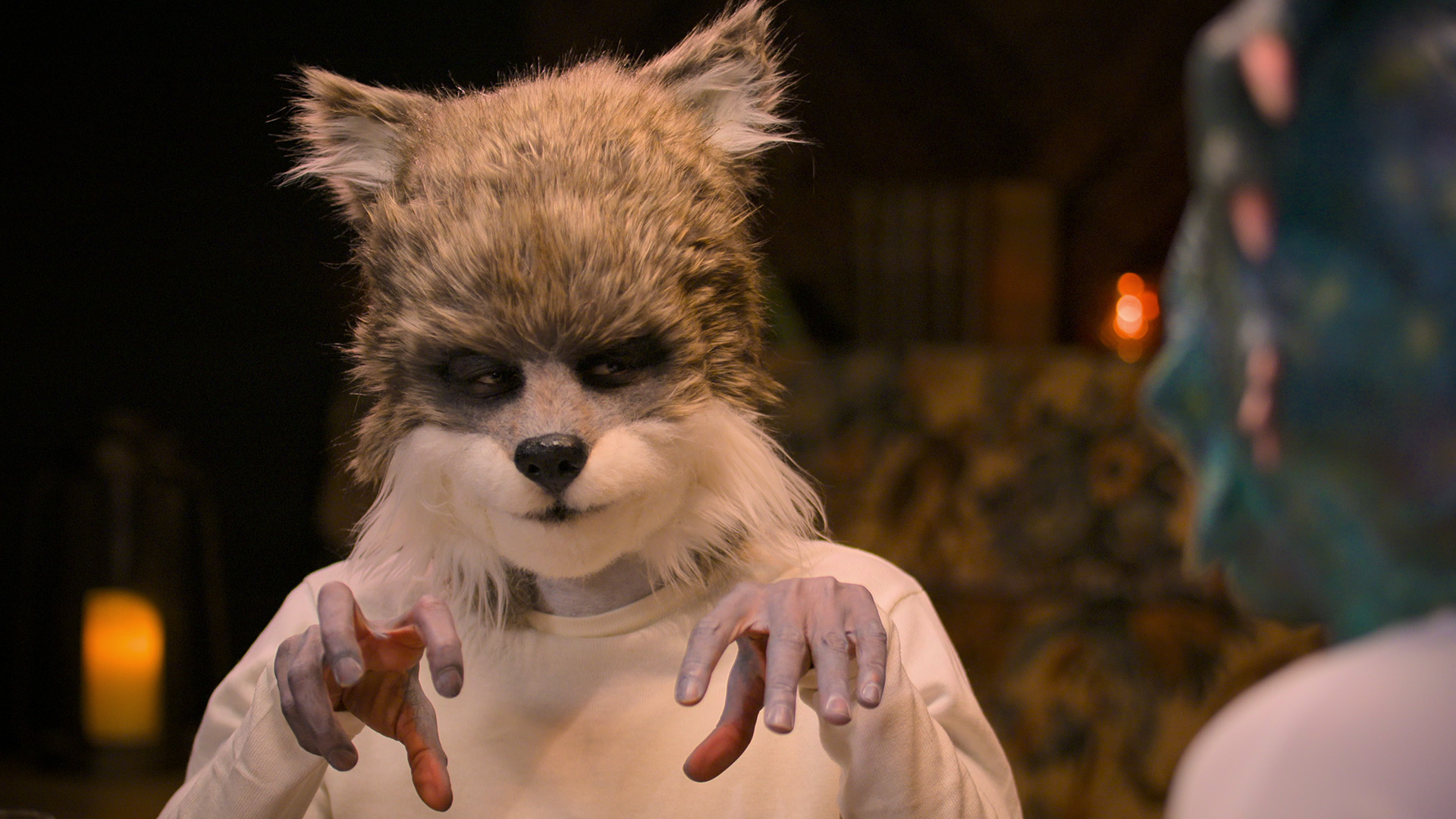 "Having the full range of Boris FX products allows you the flexibility of being creative without being held back. It's wonderful using intuitive tools from a company that is constantly pushing boundaries," ends Nelson. "Boris FX is constantly driving innovation whether it's integrating Mocha or even OCIO across the range."
Sexy Beasts is streaming now on Netflix.
Learn more about Fifty Fifty Post

Learn more about the Boris FX Suite
Photos credit: Netflix