Sam Wickert and Eric Leigh were only sixteen years old when their two-minute long film Chalk Warfare shot into the YouTube stratosphere amassing 48 million views to date. The high school pals went from making skateboarding videos and skits to creating widely popular short films featuring video game inspired battles and VFX heavy chase scenes. Over the years, the projects have grown immensely in scope into feature film quality productions. We recently talked to the team about the new project and their favorite visual effects tools and plugins.
"We had wanted to make the concept for Chalk Warfare for an entire year before actually creating the first episode, but didn't have the technical knowledge at the time," says Wickert, Director, Visual Effects Supervisor, and Artist. "We had worked on a project prior to the first episode that involved some hand tracking and weapon replacement, which gave us the skills to create the first episode. The viral success of the first episode gave us the confidence to continue with our plans to create our own content and focus on YouTube." Cut to eight years later (and nearly one million subscribers) and
SOKRISPYMEDIA has produced its most ambitious short film — Chalk Warfare 4.0.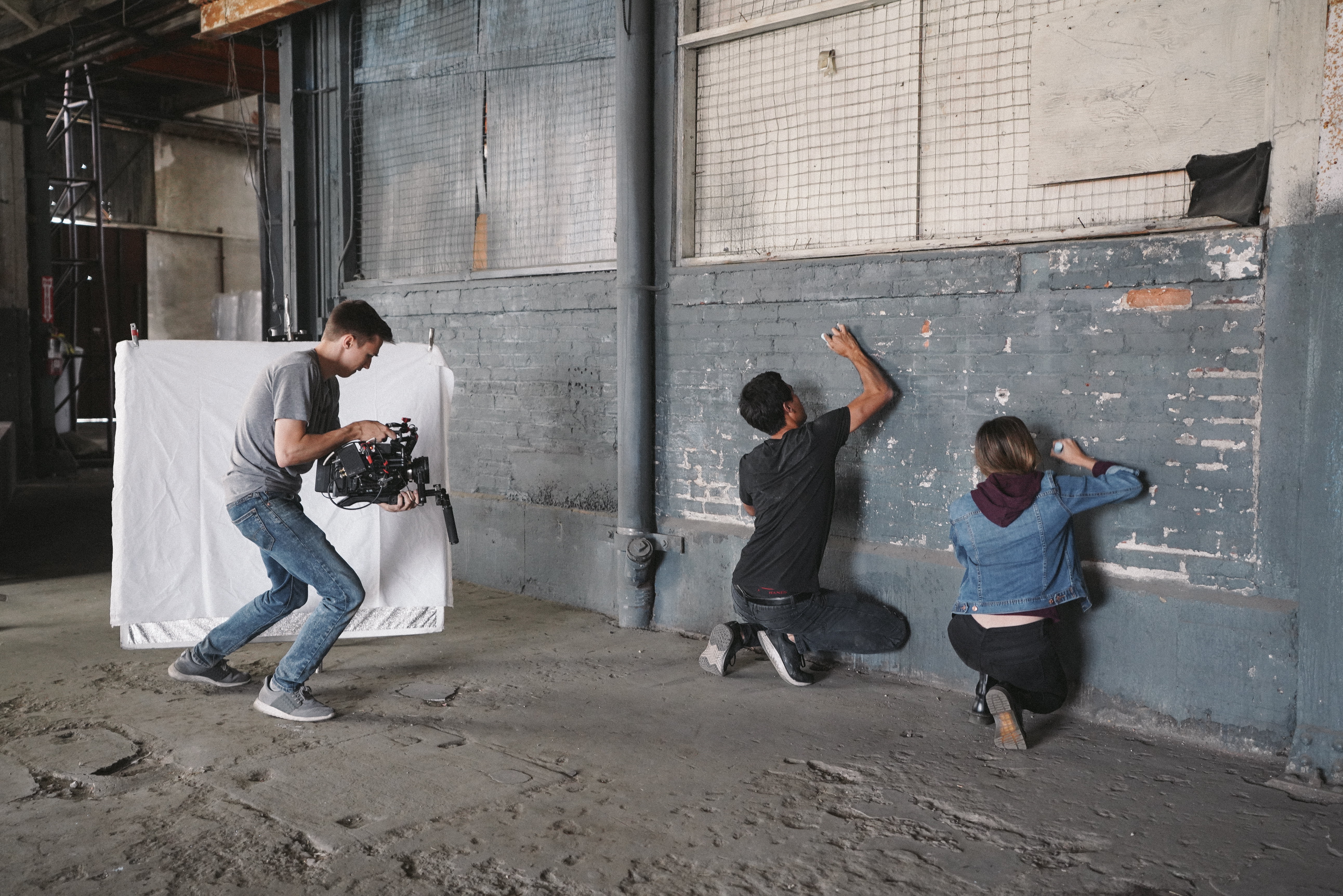 The team spent months in pre-production figuring out how to bring the film to the next level including testing new particle techniques and how to incorporate water as a plot element. "Ironically, all these new techniques were fast, but the new quality standards and length of the project led us to spend close to a year from shooting to final release — the longest project I have worked on yet," states Wickert. "The tools and technology can often be what allow us to include certain elements or even plot lines in our content that might not have been possible before — like water, something we've always wanted to do. Since our new chalk elements were created with millions of 3D particles, we had the capability to destroy them procedurally particle by particle."
"We use Mocha Pro in our compositing and for this project had it as an OFX plugin for Blackmagic Design Fusion. We used Mocha on a ton of shots for the film, probably around 90% of all shots. This included planar tracking for elements and stock footage, roto of the hands, and image stabilization," notes Wickert. "It was really helpful in getting things done quickly and efficiently. I really like the stabilization. It allowed me to turn many of my rig shots into extremely stable shots on scenes that needed a smoother look."
"On top of Mocha Pro, we used Sapphire and Continuum. Continuum was great for time and warping effects, and Sapphire had great lens flares to throw up in the sky," continues Wickert. "It's fantastic having Boris FX plugins in all our effects and editing applications, including DaVinci Resolve and Fusion. It's a huge advantage to have a friendly platform on any software you choose to jump into."
The team also relied on Frame.io, which has native integration with Resolve, to upload assets to the cloud platform and keep all the offsite artists on track. "We could simply draw on specific frames and make notes inside Frame.io," adds Wickert. "The artists knew exactly what they had to do so it was really easy to review, give notes, or approve shots as if we were all in the same room."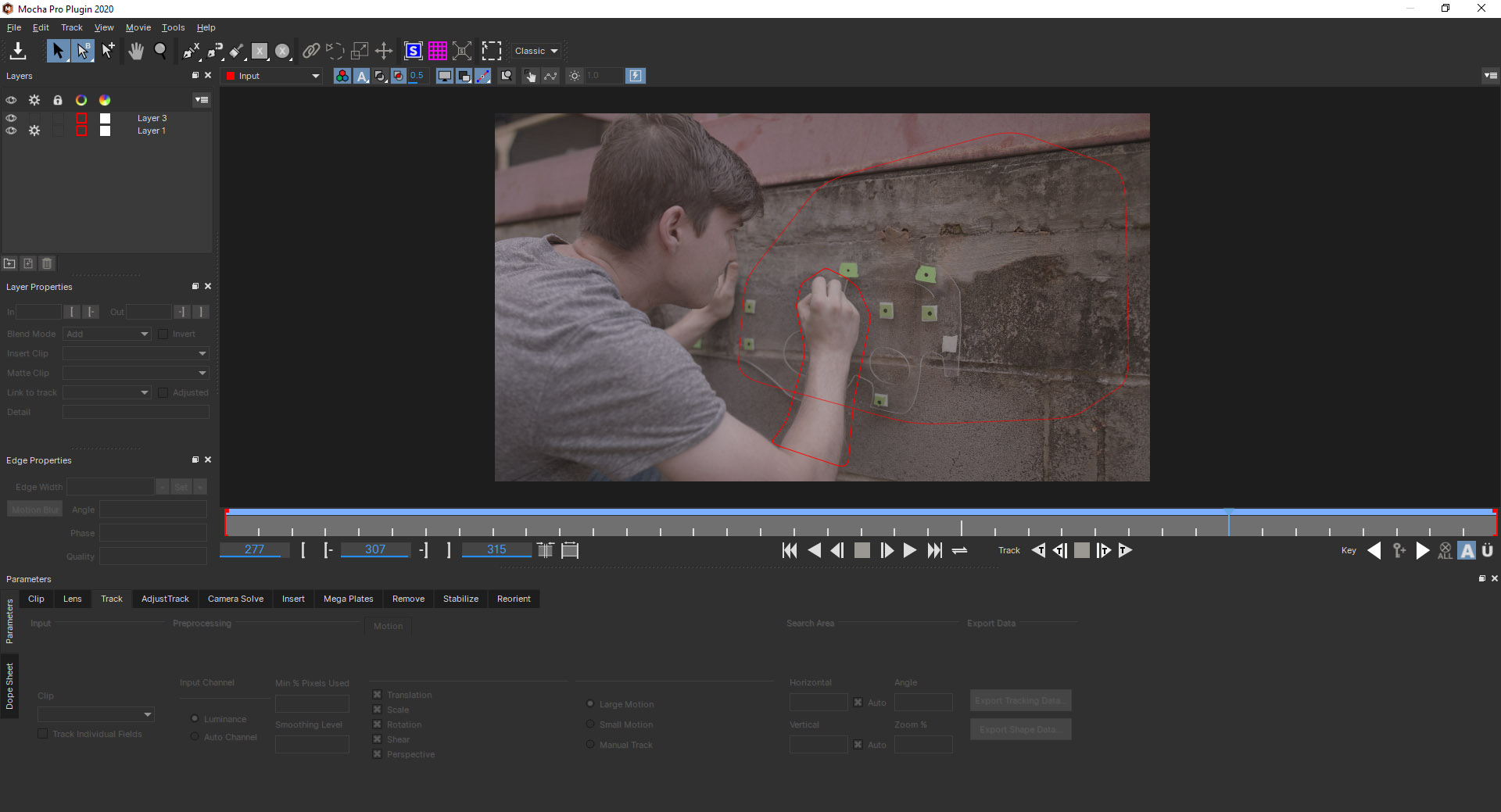 Chalk Warfare 4: Tracking with Mocha Pro
"We really enjoyed using Boris FX products on this project. They helped us get many shots done that would have been extremely tedious and expensive without the innovations the Boris FX team is making," ends Wickert. "I also love the team's desire and willingness to jump into new and exciting features included with their products. When Boris FX jumped into 360/VR it was a huge help and needed for many creators. It's great to have software developed by a team that's in tune with their customers and the changing times."
Visit So Krispy Media's YouTube channel