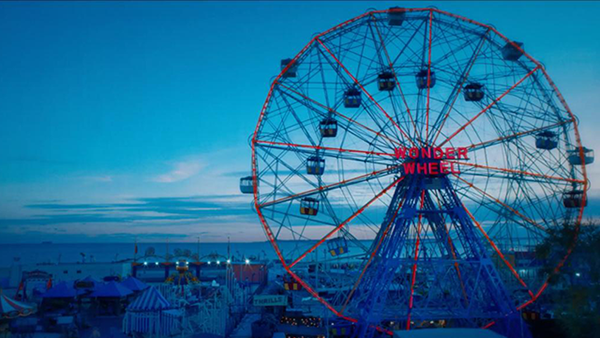 Brainstorm Digital has a knack for bringing bygone eras back to vivid life. The Emmy Award-winning visual effects studio, based in New York, has worked on recent high-profile period pieces including, The Greatest Showman, The Lost City of Z, and Woody Allen's newest film, Wonder Wheel, which opened nationwide on December 1.
The team, led by Richard Friedlander, On-Set VFX Supervisor/VFX Producer (co-owner), Glenn Allen, VFX Producer (co-owner), and Eran Dinur, VFX Supervisor, has a meticulous attention to detail that can be in seen in all their work, including elaborate recreations, matte painting integrations, and more recently matte paintings combined with photo real CG in the same scene.
"From adding simple building signs to applying clean plates to remove set rigs, Mocha Pro from Boris FX has been such a game-changer in our normal pipeline," says Mani Trump, Compositing Supervisor. "We mostly use Mocha for its planar tracking abilities. It's really a joy to use with the easy data exchange between Mocha and NUKE."
One of the biggest challenges the Brainstorm team faced on their latest project, Woody Allen's 1950s drama Wonder Wheel (starring Kate Winslet and Justin Timberlake), was the sheer length of some of the scenes — ranging between 2000-5000 frames — which required a LOT of robust and reliable tracking. The team spent nearly seven months on VFX during post.
"The camera moved from one angle to the next throughout the green screen apartment set, often from static angles to drastic 180° moves," notes Trump. "We needed the track and match throughout the whole take." To cut down on the amount of 3D camera  tracking the team would have had to do, Brainstorm devised a unique creative solution. "We tracked the difficult camera moves in 3D, then tracked the more static sections in Mocha Pro. We then stitched the 3D and Mocha's 2.5D planar tracks together to make a full and seamless track," continues Trump. "This cut down on the cost and gave us a quicker track in the end."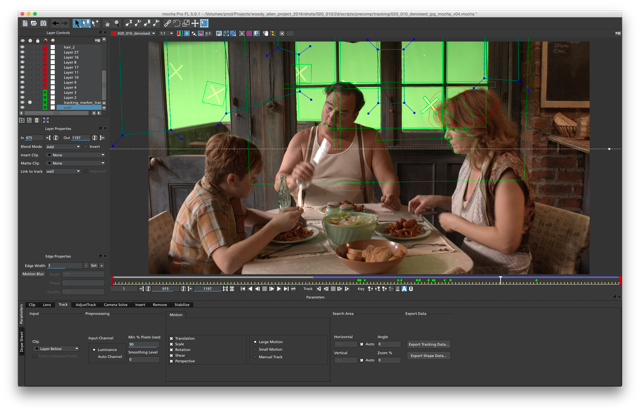 Trump's reliance on solid Mocha tracking has also helped him discover another useful workflow process for matching complex organic movement. He creates multiple Mocha planar tracks and combines them into a single UV map that gets plugged into the STMap node in NUKE. "This allows me to create a very complicated track very quickly and saves time trying to get a 3D track to work," states Trump. "It's been a pleasure to use Mocha Pro over the years and I don't see how we could ever work without it."
Brainstorm Digital recently celebrated their 10th anniversary of being in business.
Learn more about Brainstorm Digital.
Download a free trial of Mocha Pro.