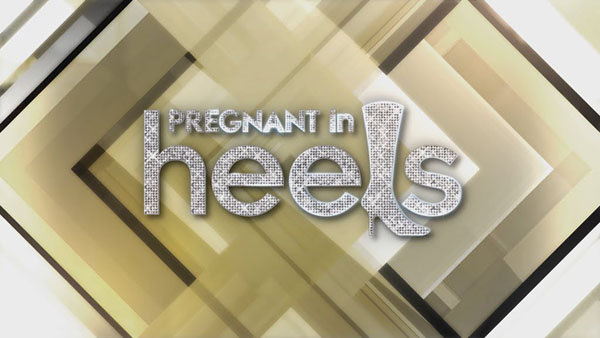 AlphaDogs Post Production is a full service post-production company based in Burbank, California. Operating in the heart of Burbank's media district, AlphaDogs offers state of the art editing bays, color correction, audio mixing, visual effects, graphics design, production offices, and equipment rentals.
AlphaDogs recently completed all post-production services for Pregnant in Heels, a new docu-drama series that profiles "MomPrep", a high-end maternity training academy that assists sophisticated expectant mothers with bizarre baby needs ranging from Brazilian waxing for the labor room to getting the baby into British aristocracy. The series premiered on The Bravo Network in April 2011.
The AlphaDogs team faced interesting challenges during post-production with the footage that was shot on green screen. The lead character, Rosie Pope, has blonde hair, and blonde hair tends to pick up the green cast. To address this problem, Alpha Dogs turned to Boris Continuum Complete.

"There is no single answer to solve a problem like this, but our extensive experience with difficult compositing helped tremendously," commented Herrianne Cayabyab, Online Finishing Editor, AlphaDogs. "As Pregnant in Heels was offlined on Avid Media Composer, it naturally went through one of our Avid Symphony Nitris DX suites. I like to try Avid's built-in SpectraMatte keyer first; it often works miracles and delivers real time performance. However, on this show, I had to hit heavier tools - Boris Continuum Complete's suite of Chroma Key filters - to clean up many of the composites."
Cayabyab also made extensive use of Boris Continuum Complete's Noise Reduction filter. She commented, "Footage originally shot with low or insufficient lighting is color corrected and the image tends to become noisy and grainy. BCC Noise Reduction softens up all those pixels and brings down the 'noise' in the image."
Each episode of Pregnant in Heels follows pregnancy guru Rosie Pope and her assistants as they guide the most affluent and hormonal expectant Manhattan mothers in meeting their outlandish baby needs. In the series premiere, Rosie helped an expectant couple come up with the perfect baby name and another couple baby proof their stylish flat.
Pregnant in Heels is produced by Hudson Media for Bravo TV. Michael Rourke, Gerette Allegra, Megan Estrada and Danielle King are Executive Producers. Bravo TV is a service of NBCUniversal Cable Entertainment, a division of NBC Universal.