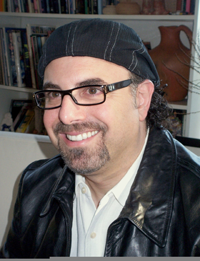 David Helfand is a four-time Emmy nominated editor. His credits include Weeds , That '70s Show , Friends , and Dream On . He was an editor on FOX's The Mindy Project for the first two seasons.
Although you're more likely to see a pratfall on the half hour rom-com than a VFX-laden escape from an exploding building, Helfand subtlety builds BCC AVX filters into his cuts to help sell ideas and gags or even just make a scene more realistic. "It helps producers and studio executives focus on the values of the scene without distraction from incomplete shots," says Helfand.
His go-to filter is BCC Jitter which he uses during travel scenes to match the inherent camera movement between angles or to exaggerate it when necessary. (Think meet-cute on a NYC subway.) He also uses filters from BCC Lights and BCC Transitions.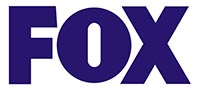 Now in its third season, the two editor teams have thankfully grown since season one. The five day shoots are filled with improv, which makes for great content, but also puts a time constraint on the already demanding network tv schedule. The editors cut, score, and temp mix the equivalent of 1.5 to 2 episodes of material in the time usually allotted for one."The editors who came from The Office to join Mindy in season two couldn't believe how we got through the first season," adds Helfand. "This was definitely the most challenging show we'd all ever done." To help save valuable time, Helfand uses BCC's built-in presets as his starting points when he adds effects.
His favorite part of his job? "When I create something to enhance the story that's entirely unexpected and surprising," explains Helfand. "It's fun to show directors and producers things they never imagined could exist and no one rejects a good joke just because it wasn't in the shooting script."
More recently, Helfand cut the pilot episode for NBC's Bad Judge and is currently editing HBO's The Brink set to air in 2015.