When ABC needs visual effects on its addictive highly-popular TV series created by Shonda Rhimes – How to Get Away with Murder, Scandal, and The Catch – they turn to VFX Legion. Because in the words of Olivia Pope, "It's handled."
Burbank-based VFX Legion operates and prides itself on Founder/Creative Director James David Hattin's vision of creating high quality VFX for film and television, allowing artists to work from wherever they may live, and maintaining a quality of life.
"I use mocha for everything including with After Effects and NUKE. I start every project in mocha, assess my roto and tracking needs, and then decide what approach I'm going to take and move that data into NUKE," says Kyle Spiker, Creative Director/Compositor. Spiker, who made the transition from an editor to a lead VFX artist (he worked on Avatar), has been a mocha user for about ten years. The team at Legion uses a combination of mocha AE, which is bundled with Adobe After Effects CC, and mocha Pro, which can be run as a stand alone application or as a plug-in.
During an average television season, Legion works on between four to six shows per month with turnarounds of ten days for one episode or sometimes just six days as episodes stack up when the season nears its end. Bigger shots like explosions are often pulled early to give the team more time to work on them.
"In _How to Get Away with Murder_'s house fire episode, I rotoscoped all of the people in the foreground and used planar tracking to stick the finer matte painting elements onto Annalise's house," states Spiker. "Having all the data moved into NUKE made it a lot easier to complete and shot and make changes. There was a lot of rotoscoping on that particular shot from actors to cars to fire hoses, fences, and trees."
Spiker also relies on mocha for paint fixes which come in handy for _HTGAWM_'s more gory scenes. He tracks a plane, inverts the data to ensure the area does not move, then uses NUKE's paint. "You have a sample area that goes from one to another, and as mocha is stabilizing that area, this helps limit the amount of paint strokes needed, then I invert the data again to move the patch back into position," comments Spiker. "When this solution is possible I find it to be a quicker, faster, and more accurate way to paint."
"mocha Pro helps with every shot. It's great for difficult tracks. For example, you can have a monitor without tracking markers, where you can't see the edges of the frame enough to see the points. You are able to draw a mocha mask around that area and set the pixel usage to 100%. It is able to obtain tracking data when there isn't any. I don't know of any other software that can do that."
Spiker & VFX Legion relish finding the most efficient ways to create the highest quality VFX for clients. "It's also great when your work is shown to other shows and people – before it airs!" exclaims Spiker. "I loved hearing producers and everyone else talking about how cool the fire shot I recently worked on was."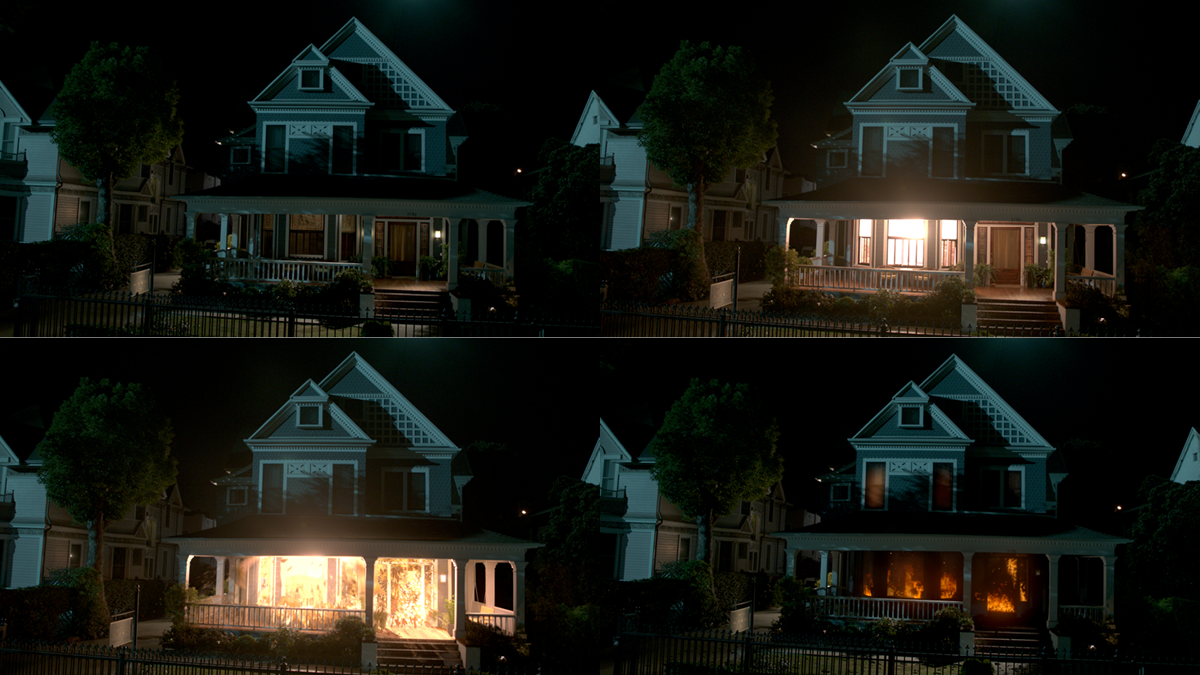 "Myself and another artists at VFX Legion are huge advocates for mocha Pro," ends Spiker. "I feel like if people haven't tried it, or don't want to try it, they're missing out."
Watch ABC's How To Get Away with Murder on Thursdays at 10pm EST
Download a free trial of mocha Pro.